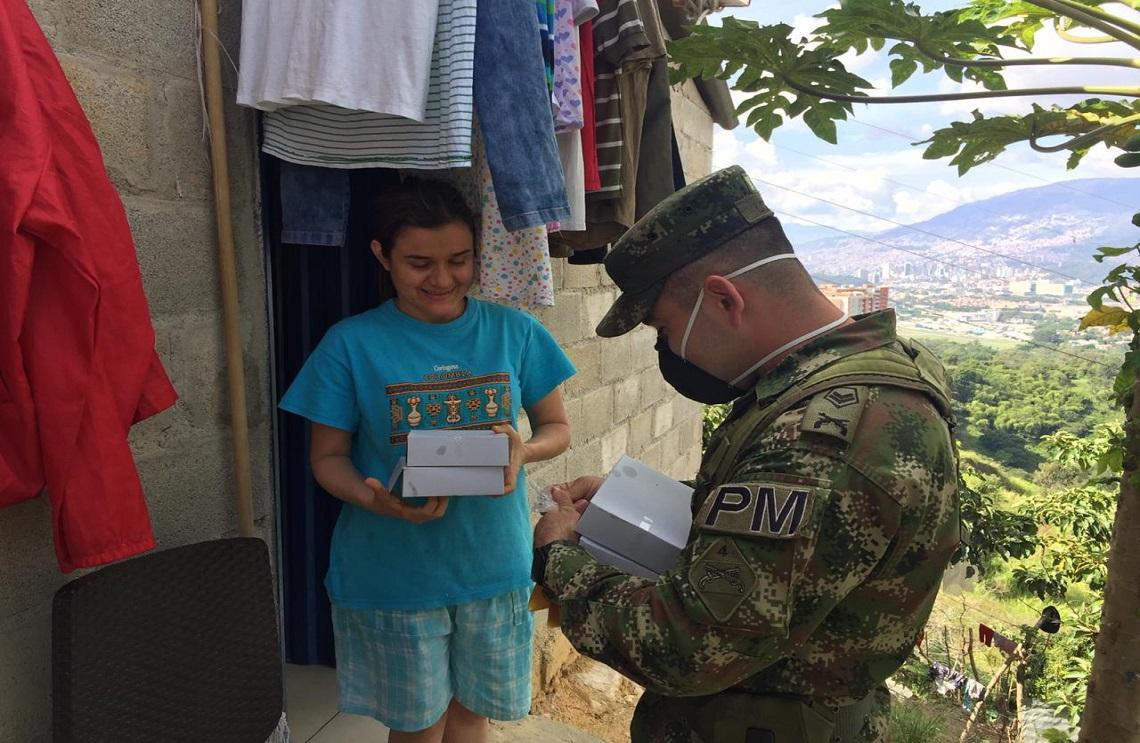 At the end of the first phase of the quarantine, the military have reached different parts of the region, distributing aid that has led to guaranteeing the essential services of the vulnerable people.
 In the framework of Operation San Roque, which was implemented by the National Army, the troops have carried out a series of activities with the aim of mitigating the negative effects that the mandatory quarantine due to the coronavirus pandemic has caused to people.
 The soldiers, with the support of the Antioquia Government, the National Police, the mayors, public and private companies, and some foundations, have managed to collect and distribute more than 31,000 food baskets, a little more than 7,000 hot foods including breakfasts and lunches, and 1,100 liters of drinking water, thus providing the essential services of the most hit communities.
In the same way, the soldiers have carried out more than 25 street and facility disinfection activities, more than 1,850 mixed prevention patrols, and loudspeaker activities have been carried out, in which messages alluding to following the recommendations of the authorities to prevent possible spread of the virus.
Source: press - National Army