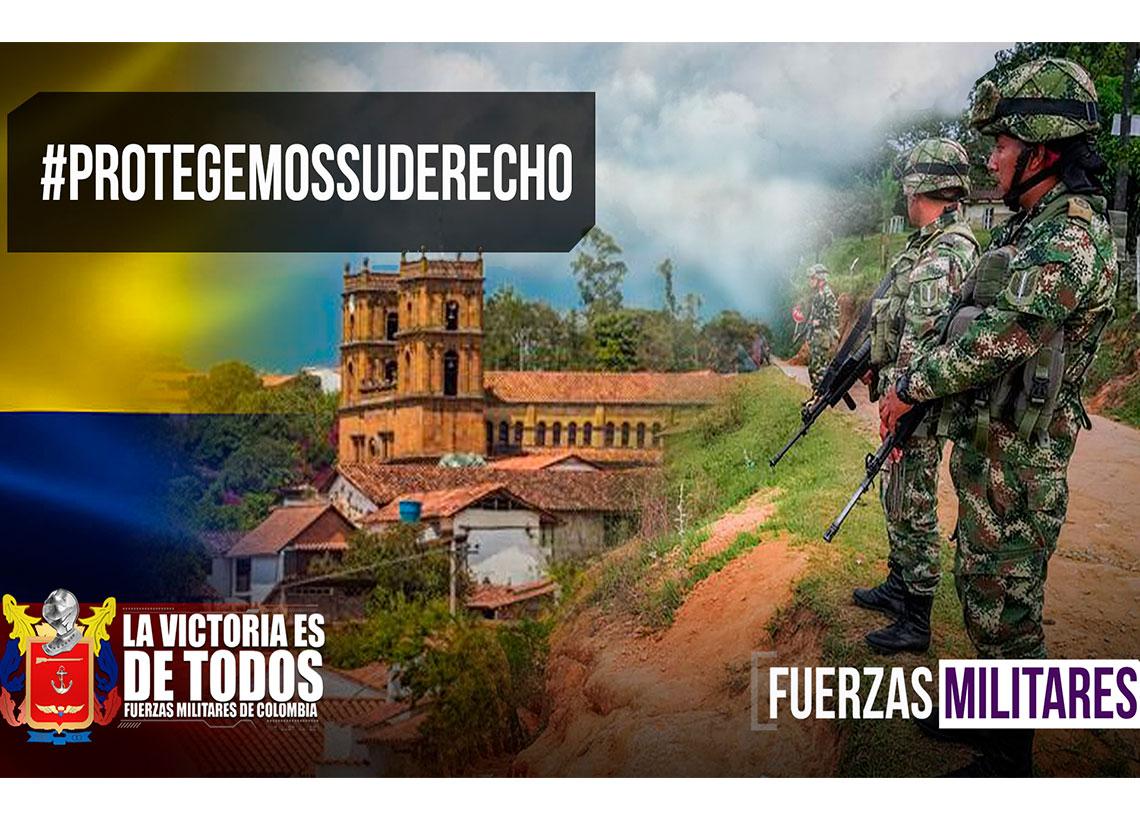 55 500 units of the Military Forces will guarantee the development and control of the electoral elections that this Sunday, October 27, will carry out the 'Plan Democracia 2019', ', to elect governors, mayors, deputies, municipal council and Local Administrative Boards of the national territory.
The Military Forces in execution of the strategic axis of institutional control of the territory will shield these elections against the operations of Organized Armed Groups in every corner of the country through the Bicentenary Heroes of the National Army, men of the Navy of Colombia and Aviators of the Colombian Air Force.
In addition, men and women will facilitate the coverage of 11,590 voting sites set by the electoral authorities in more than 1,100 municipalities in Colombia.
Under this premise the 55,500 units of the Military Forces will be in the different critical points of the country, with all their capacities, of land, sea, river and air, to prevent the Organized Armed Groups from hitting the nation's infrastructure and disturbing the security and tranquility in these elections.
The invitation is for citizens to go out and exercise their free right to vote, thus fulfilling their democratic duty without any fear, since the entire national territory is guarded by the Colombian Military Forces and National Police.
The Military Forces in the same way call on the population to timely report situations that may alter law and order, through the toll-free lines: 147 from any landline or cell phone. In the same way, to the Immediate Reaction System (SIRIE): (1) 5169634 or by direct message to the twitter account: @SIRIE_FFMM 
Source: Strategic Communications - General Command Military Forces