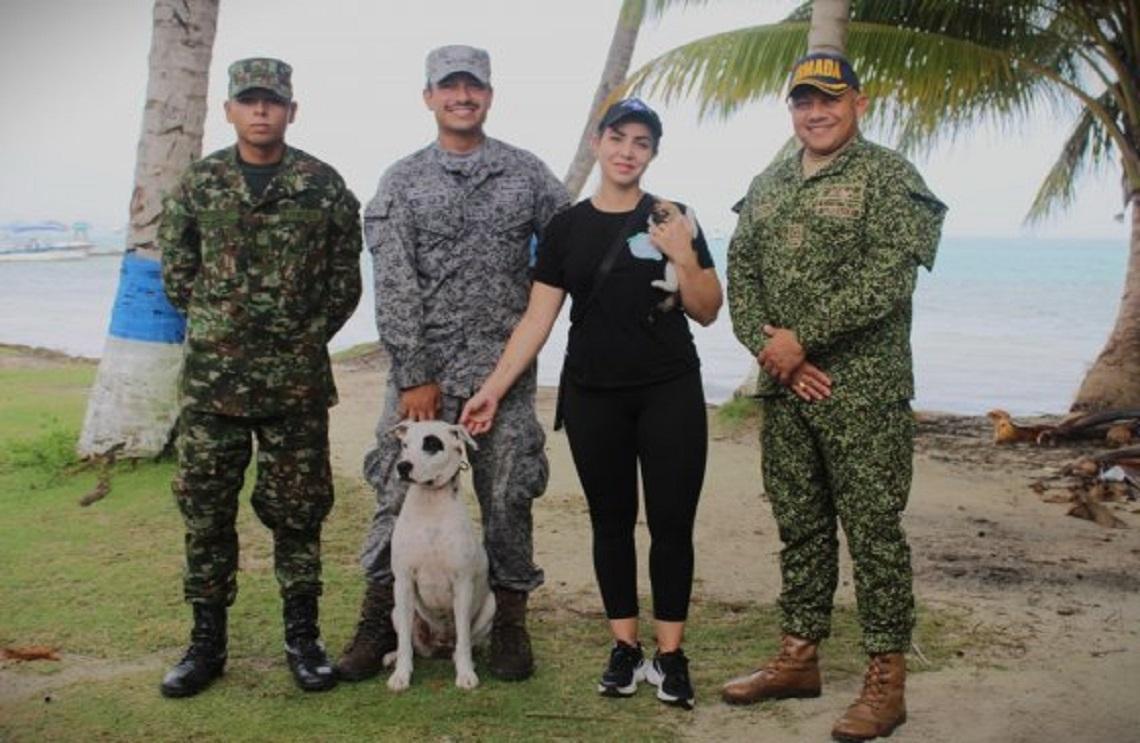 During 2023, 1,633 care procedures have been provided including sterilizations, consultations and surgeries.
The Colombian Navy, as part of its commitment to the comprehensive wellbeing of the animals of the island of San Andrés and Providencia, supported a series of veterinary medical activities led by the Animal Heart Island Foundation, in coordination with Colombian National Army and the Colombian Aerospace Force, where 583 sterilizations and 50 primary care consultations were carried out for the benefit of trained dogs and felines of the Archipelago.
For four days, the companion animals received assistance in deworming, flea and tick control, disease treatments and wound healing.
In the same way, the hundreds of animals that were attended, received free food and medicines, including antibiotics, anti-flea, anti-tick, multivitamins, control for mange and anti-inflammatories.
The Military Forces have actively supported this series of activities carried out with specialized veterinary doctors from the interior of the country, which add up to more than 1,633 veterinary care procedures this year including sterilizations, consultations and surgeries.
This is the ninth activity for the benefit of animal wellbeing, carried out by the foundations Animals Hearts Island, Castellvelt, Gora, Hogar de Paso Adepauma, La Voz de Goyo, Rescatemos Juntos (Let's Rescue Together), Second Chances and the Cat Clinic with the support of the Military Forces.
Source: Press - Navy of Colombia