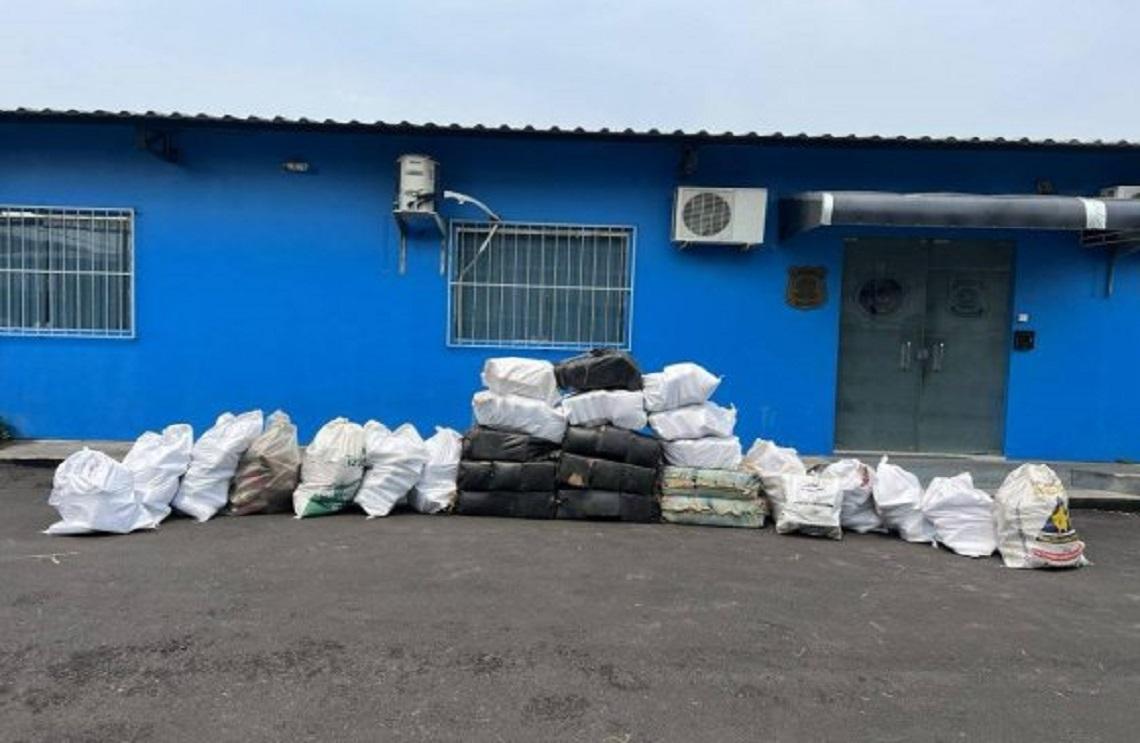 During 2023, the Amazon Naval Force has found 13.5 tons of marijuana.
In a coordinated work of international cooperation against the transnational crime of drug trafficking, Colombian and Brazilian authorities found 782 kilograms of creepy type marijuana, which were being transported on board two rudimentary boats sailing on the Rio Negro in Brazilian waters.
With valuable information provided by the Colombian Navy, the Brazilian Federal Police carried out an operational deployment to the Nova Airão, Brazilian territory, where the two boats that apparently transported illicit substances were detected.
According to the investigations, the two individuals who crewed the boats, a Colombian and a Brazilian, had allegedly set up a system with the purpose of hiding the illegal merchandise.
This shipment would be destined for the city of Manaus - Brazil, where it would be awaited by members of the Comando Vermelho organization, one of the most dangerous transnational drug trafficking structures in the neighboring country, which would later distribute the marijuana in illegal markets in Asia and Europe.
The cargo found was allegedly guarded by members of the Residual Organized Armed Group Carolina Ramírez during its transit over the Caquetá River in Colombian territory.
This result prevents the international commercialization of approximately 130 thousand doses of marijuana, valued at five million dollars, which will stop entering these multicrime organizations, reducing their capacity for hitting people. The arrested and the material were put into custody of to the authorities in Brazil.
Source: Press - Navy of Colombia