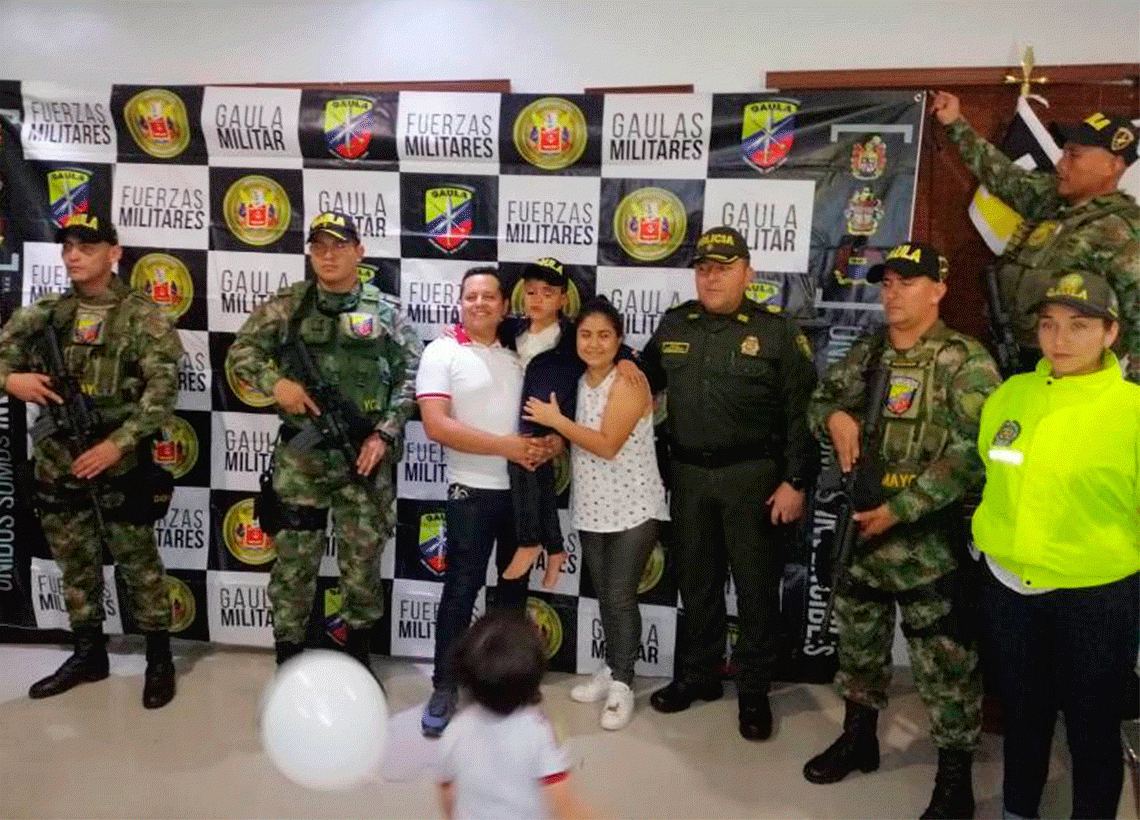 The eight-year-old boy had been kidnapped on July 11 by two armed individuals, the pressure of the troops led him to return him safely to his home.
Troops of the Sixth Division of the National Army through the Battalion of Military Engineers No.27 'General Manuel Castro Bayona' and the Military Gaula (Anti-Extortion and Anti-Kidnapping Group) Putumayo, in a territorial control operation, coordinated with the National Police and the Attorney General's Office of the Nation, rescued an eight-year-old boy who had been kidnapped by two individuals last Thursday in the municipality of Puerto Asís, south of in the department of Putumayo.
The boy's disappearance was reported on July 11, at 11:30 am when he was playing in front of his house. Minutes later it was known by telephone, that the kidnappers demanded 150 million pesos in exchange for releasing him safe and sound.
However, through control and intelligence, it was possible to establish that the victim had been taken to Puerto La Esmeralda and that he would be taken to Ecuadorian territory, so all prevention capabilities were launched to find the child and especially aquatic search teams.
That was how last night, the child was found in the Colonia Leguizameña neighborhood, where he was recovered by the troops and taken to the local hospital for an initial medical evaluation, later he is handed over to his parents.
During the operation no arrests were made, however it is noteworthy that thanks to military intelligence and community assistance, the troops continue working to put the responsible ones into custody of the judicial authorities.
Source: National Army