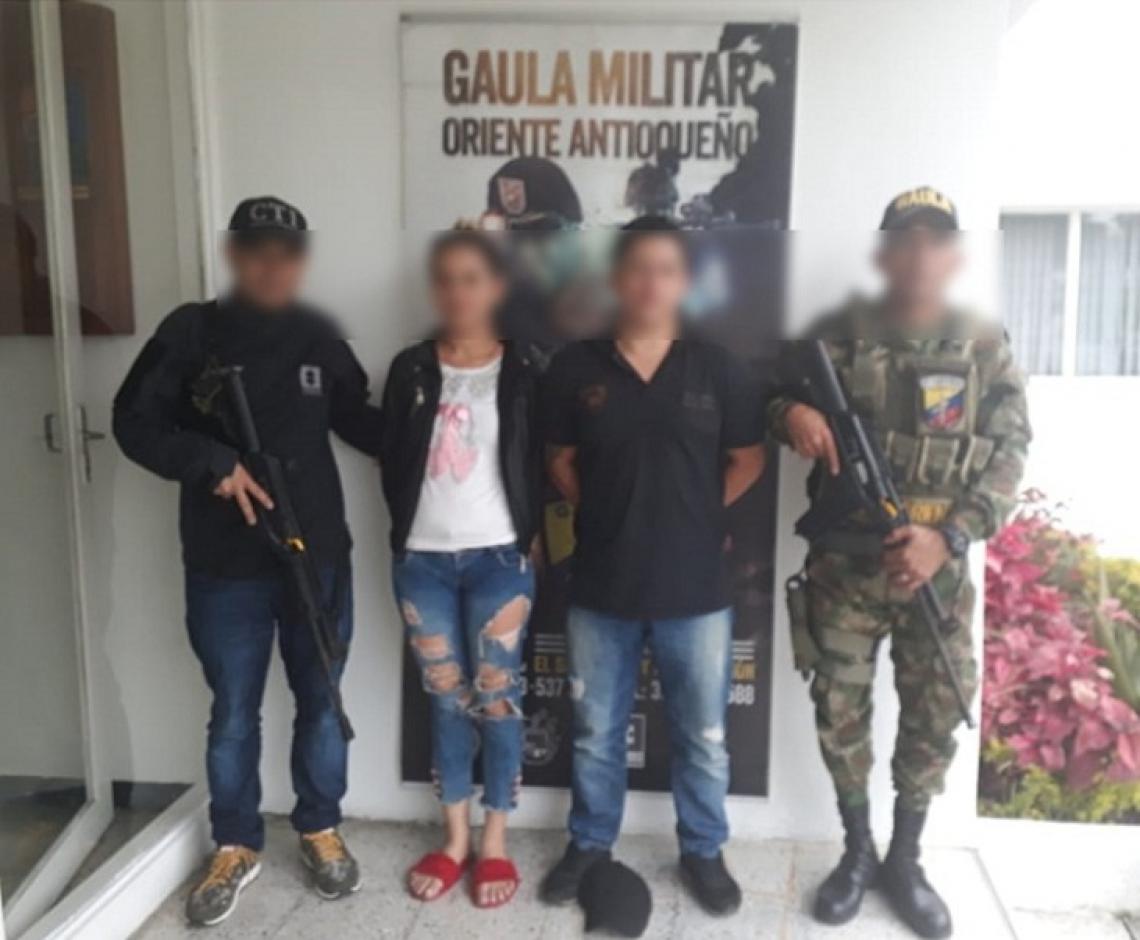 In a territorial control operation carried out in an inter-institutional manner, troops of the National Army and the Attorney General's Office captured two individuals belonging to the organized armed group, GAO, Clan del Golfo, accused of conspiracy to commit extortion, traffic, manufacture and carrying of narcotics, manufacture of traffic and carrying or possession of firearms, accessories, parts or ammunition.
The detainees, 24 and 27 years old, committed crimes in eastern Antioquia and were extorting the money of the inhabitants of the municipality of Rionegro. They were caught in flagrante delicto, thanks to the Civic Participation Network, through a search procedure to a house in La Galeria sector.
These individuals had with them two short weapons, a 12-millimeter caliber shotgun, two grenades, 61 cartridges, a sound suppressor, a bulletproof vest, two precision scales, 42 grams of cocaine and 21 cell phones of different brands.
Source: National Army