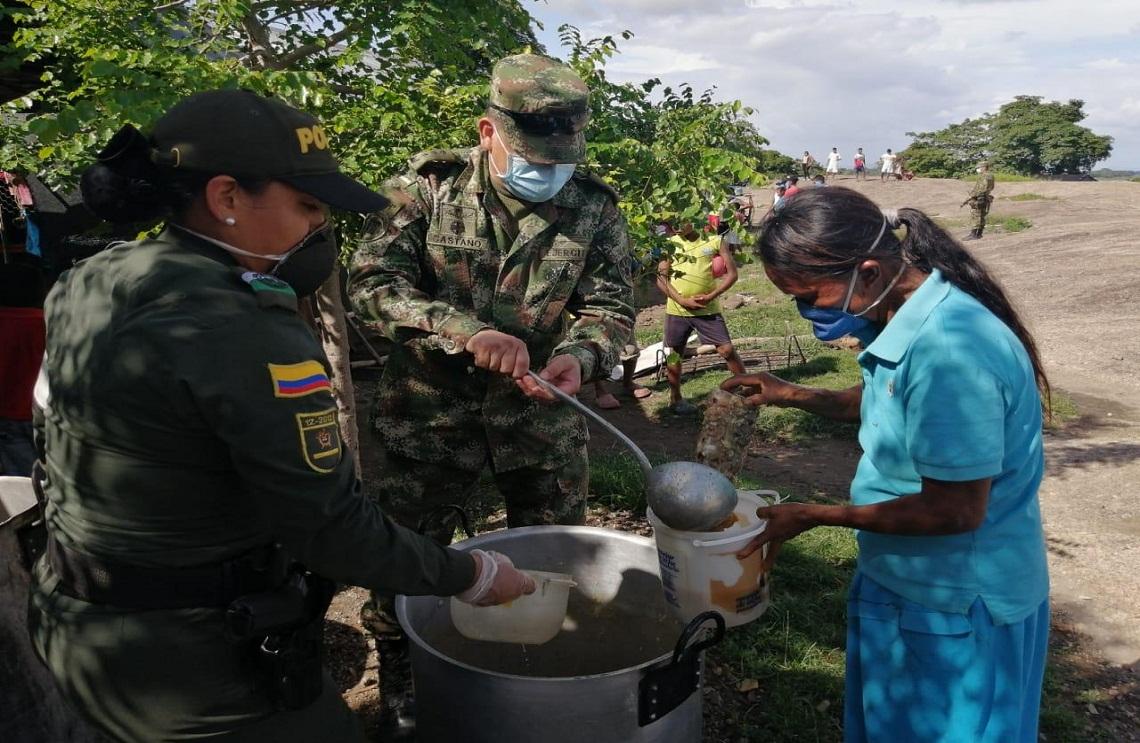 Men of the National Army and the National Police distributed more than 600 lunches to indigenous communities and vulnerable people in this department.
The Comprehensive Action and Development Support Battalion No.8 in support of the Eighth Division and the Colombia Estéreo radio station of the National Army in coordination with the Police for Children and Adolescents, reached the Piedra Custodio sector in Puerto Carreño, Vichada, to distribute more than 600 lunches to vulnerable indigenous families and communities, in view of the mandatory preventive isolation caused by covid-19.
Thanks to this union of efforts, this community in one of the most remote and inhospitable places in the Colombian territory, received help in the midst of the quarantine that currently exists in our country.
"I thank the National Army and the Police for Children for bringing us this food; more than 600 people have benefited including children and adults; I really Thank you for this gesture so beautiful to us," said Pedro Pablo Raquiche, indigenous captain of Piedra Custodio.
The soldiers of the National Army will continue to support the vulnerable inhabitants through Defense Support Operations to the Civil Authority, in order to support the communities during this very difficult situation that the country and the entire world is experiencing.
Source: press - Comprehensive Action and Development Support Command - CAAID