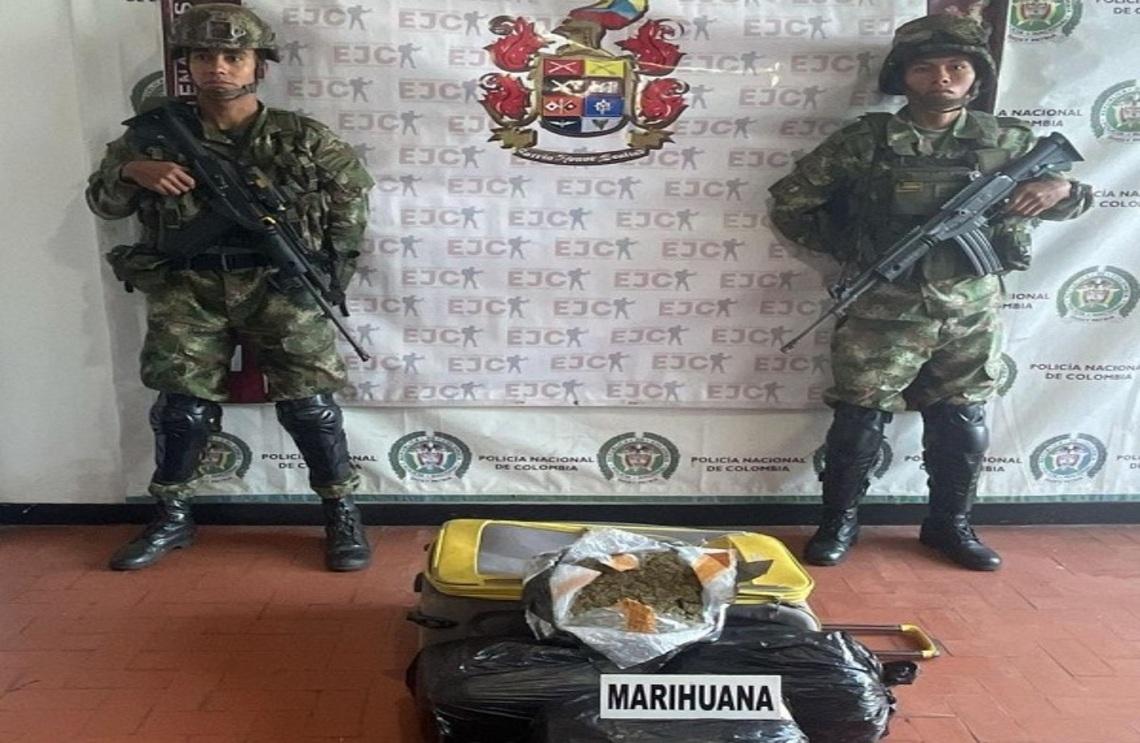 This drug would cost more than 10,000,000 COP and included 15,000 doses that would be destined for the center of the country to be distributed by microtrafficking.
Within the framework of Operation Ayacucho, troops of the Eighth Brigade of the National Army, in a checkpoint on the La Línea road, which leads from Calarcá, Quindío, to Bogotá, made the finding of 15 kilograms of marijuana, which were found by troops in a car by a dog that detected the hallucinogen.
In the early hours of the morning, the soldiers made the stop signal to a bus-type vehicle carrying passengers to carry out an inspection of the vehicle. At the time of checking the cargo, the dog started his operation and detected a travel suitcase where the marijuana was.
Presumably, this narcotic would be transported under the modality of mailing in order to be distributed by the microtrafficking at the center of the country. So, the group cease to receive an economic rent from the selling of 15,000 doses of marijuana. Subsequently, the material was put into custody of the authority.
Source: Press - Fifth Division of the National Army