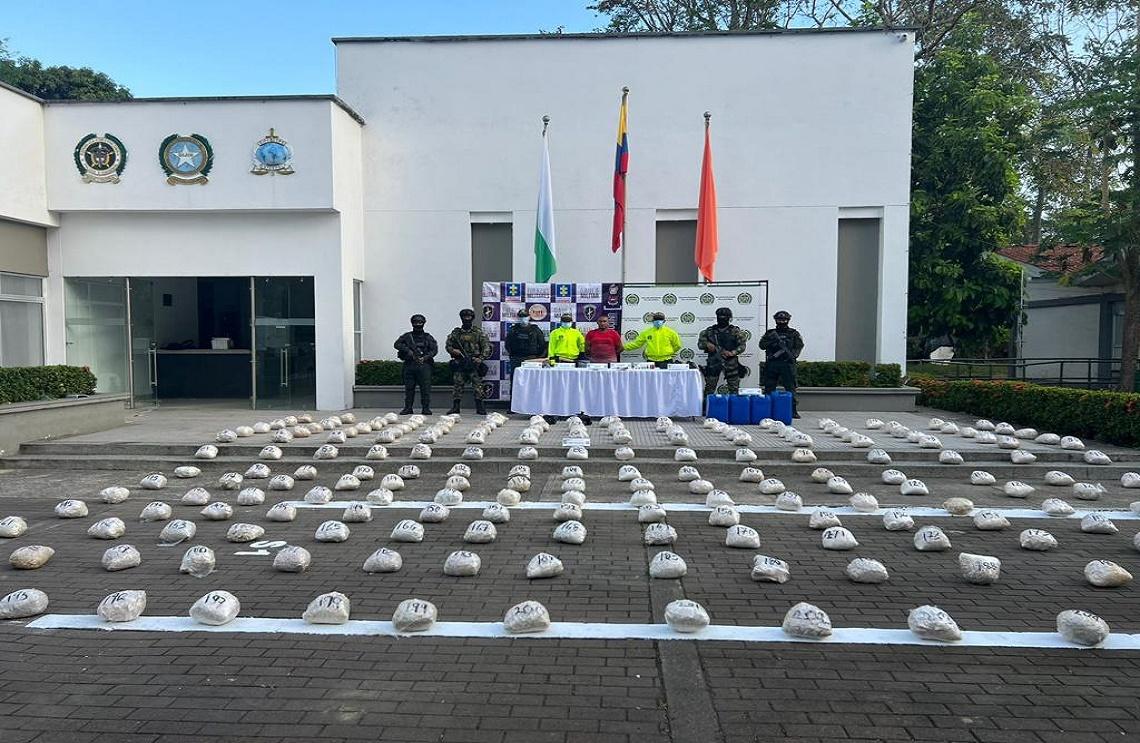 The shipment was hidden in a house in the village Caucheras in the municipality of Mutatá, Antioquia 
Within the framework of the Ayacucho Plan, troops of the National Army and the National Police, found a millionaire shipment of coca base paste and made the arrest in flagrante delicto of the alleged logistical coordinator of drug trafficking of the Carlos Vásquez Substructure, of the organized armed group GAO Clan del Golfo.
The operation to combat the problem of drug trafficking was reported in the village of Caucheras, in the municipality of Mutatá, Antioquia, where troops of the Urabá Military Gaula (Anti-Extortion and Anti-Kidnapping Group) of the Seventeenth Brigade and the National Police arrived, to achieve the arrest of this alleged member of the GAO Clan del Golfo and the finding of 434 kilos of coca paste base.
A Smith and Wesson revolver, a shotgun, 43 cartridges of different calibers, 100 liters of sulfuric acid, communication equipment and other items that will be used for upcoming military operations were in the same way found at the scene.
According to preliminary investigations, the drug was allegedly acquired in the Urabá region with the intention of taking it abroad.
The coordinated operation within the framework of the Ayacucho Plan continues to be decisive against the criminal groups that commit crimes such as the crime of trafficking, manufacturing and carrying narcotics, which hit civilians in this important region of the country.
Source: Press – National Army