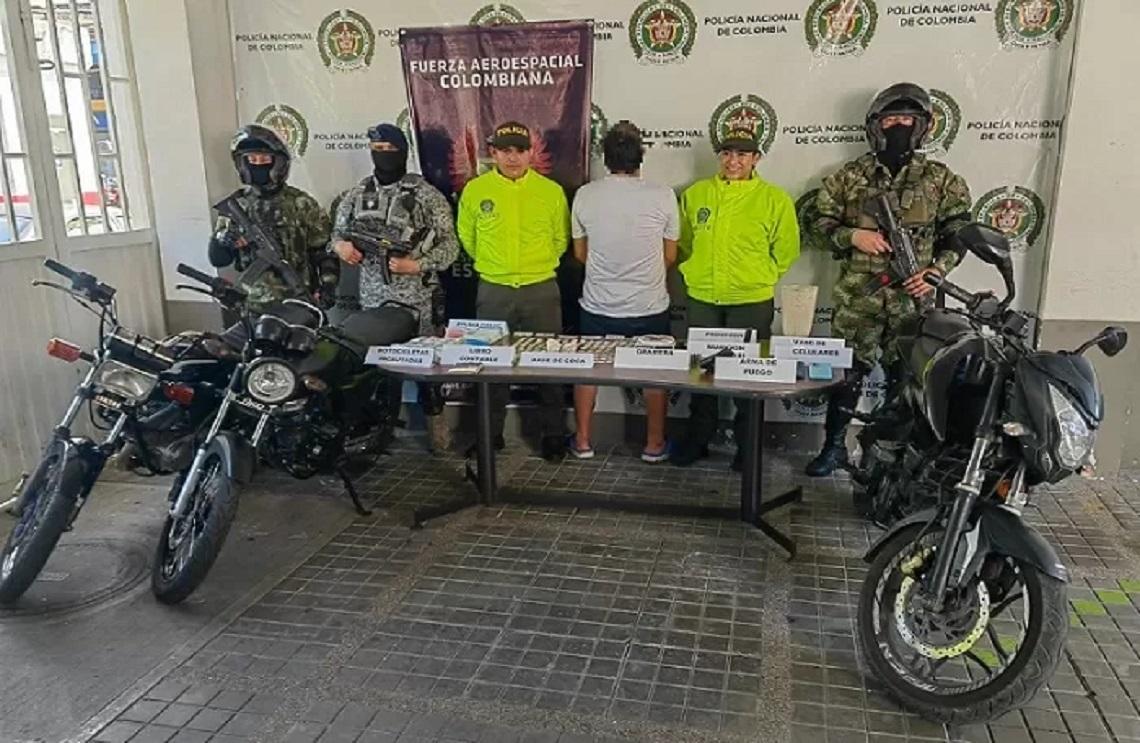 The individual had been in charge of distributing the hallucinogenic substances in bars and nightclubs for several months.
Units of the motorized Infantry Battalion No.18 Coronel Jaime Rooke, of the Sixth Brigade of Colombian National Army, who months ago were conducting intelligence on this individual, in conjunction with the Aerospace Force and in coordination with the National Police, arrested alias Caliche, in charge of the distribution of narcotics in the municipality of Melgar.
The modus operandi of this individual was to use motorcycle taxi drivers for the distribution of narcotics in street retail and on weekends in bars and nightclubs, having under his power an organized group of people who provided this informal service and, in turn, the distribution of the drug.
This criminal income generated a monthly income of 170 million pesos, in addition, this individual would be linked to two homicides in this part of the Tolima territory.
At the time of his arrest, it was possible to find firearms, cartridges of different calibers, several doses of coca base and grams of coca base; in the same way troops found 3 motorcycles, cell phones, precision scales and even an accounting book.
The individual was put into custody of the 43rd Sectional Prosecutor's Office of Melgar, for the crimes of trafficking, manufacture and carrying of narcotics; manufacture, trafficking, and carrying or possession of firearms.
Source: Press - Fifth Division of Colombian National Army