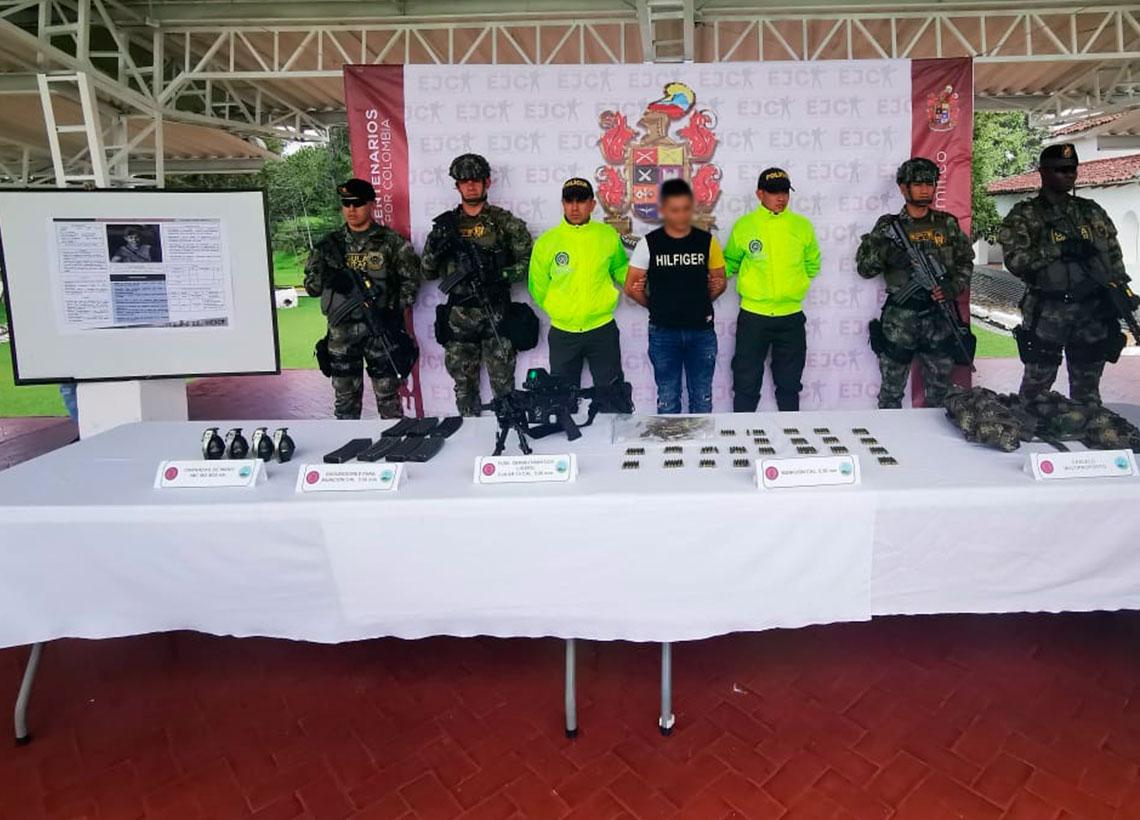 Alias ​​'Mauricio' has arrest warrants for conspiracy to commit crimes for aggravated crime for the purpose of extortion, manufacturing, trafficking and carrying of weapons of exclusive use of the Military Forces and drug trafficking.
In territorial control operations, in the framework of the Bicentenary Plan Heroes of Freedom, troops of the High Mountain Battalion No.4, of the Twenty Ninth Brigade, in coordination with the National Police alias 'Mauricio Córdoba' was captured. This is an individual said to be a powerful leader of Organized Armed Group, GAO, residual structure 'Carlos Patiño', which commits its criminal acts in municipalities of El Tambo, Argelia and Patía, in the department of Cauca.
At the time of the capture of alias 'Mauricio Córdoba' he had a Colt M4 rifle, a telescopic sight, 7 magazines and 216 5.56 mm caliber cartridges. This criminal had more than 18 years of activities in the criminal structure, he knew perfectly the geography of the region, perpetrating acts of extortion, and firearms trafficking and manufacturing, as well as drug trafficking. He was head of finance for this structure and was responsible for supplying war material to it.
He is accused of the execution of the kidnapping of two members of the Farc, who were in the process of demobilization in the San Antonio village, in the municipality of Morales, Cauca.
In the same way, he attacked on a Transport Cooperative in Morales and he perpetrated the murder of Mr. Élver Martínez Olarte, in Cajibío.
Thanks to this capture, the sources of financing of the GAO-r 'Carlos Patiño' Structure, which receives large sums of money through illicit activities related to drug trafficking and extortion, are heavily weakened.
The individual was put into custody of the corresponding authorities to conduct his judicial process.
Source: Third Division of the National Army