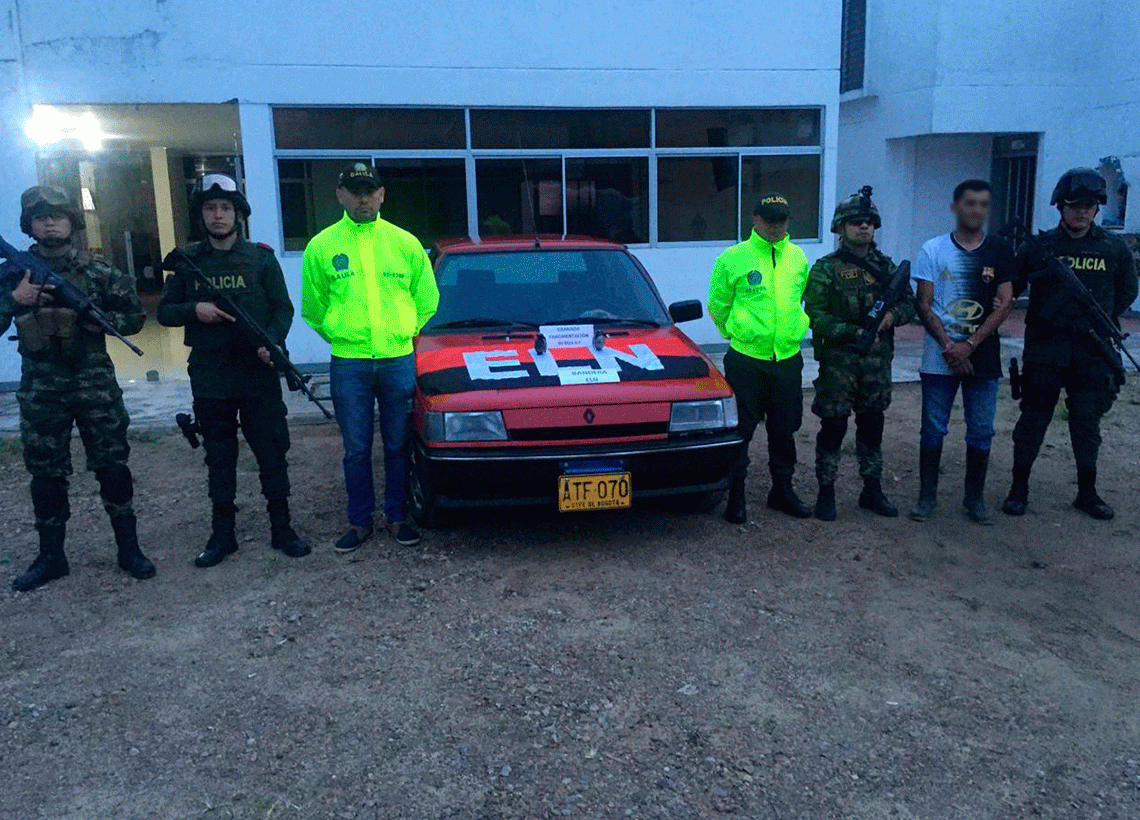 The individual is accused of the manufacture and planting of explosive devices for terrorist operations against the civilian population and the security forces.
In a coordinated work with the National Police, troops of the Task Force Quiron, made the capture of alias 'Esqueleto', member of the group Ernesto Che Guevara of the Eln, in the municipality of Saravena, in Arauca, for the crimes of rebellion, aggravated homicide, carrying, trafficking, manufacture of ammunition, explosives and extortion.
Alias ​​'Esqueleto', with 15 years in the criminal organization has participated directly and indirectly in terrorist operations such as the activation of explosives against the armored vehicle of the Mechanized Cavalry Group No.18 'General Gabriel Reveiz Pizarro', where nine soldiers were wounded, as well as the launch of unconventional weapons against the Military Base of Saravena on July 19, 2015 and August 19, 2016, which left one soldier dead and one officer wounded.
The individual had already been in jail for the crimes of conspiracy to commit a crime and rebellion. This time he was captured in a checkpoint in the sector of La Esmeralda in the municipality of Saravena, in the department of Arauca, where troops found two hand grenades IM26, a flag alluding to the ELN and a Renault nine with plates of the country's capital city.
Source: National Army