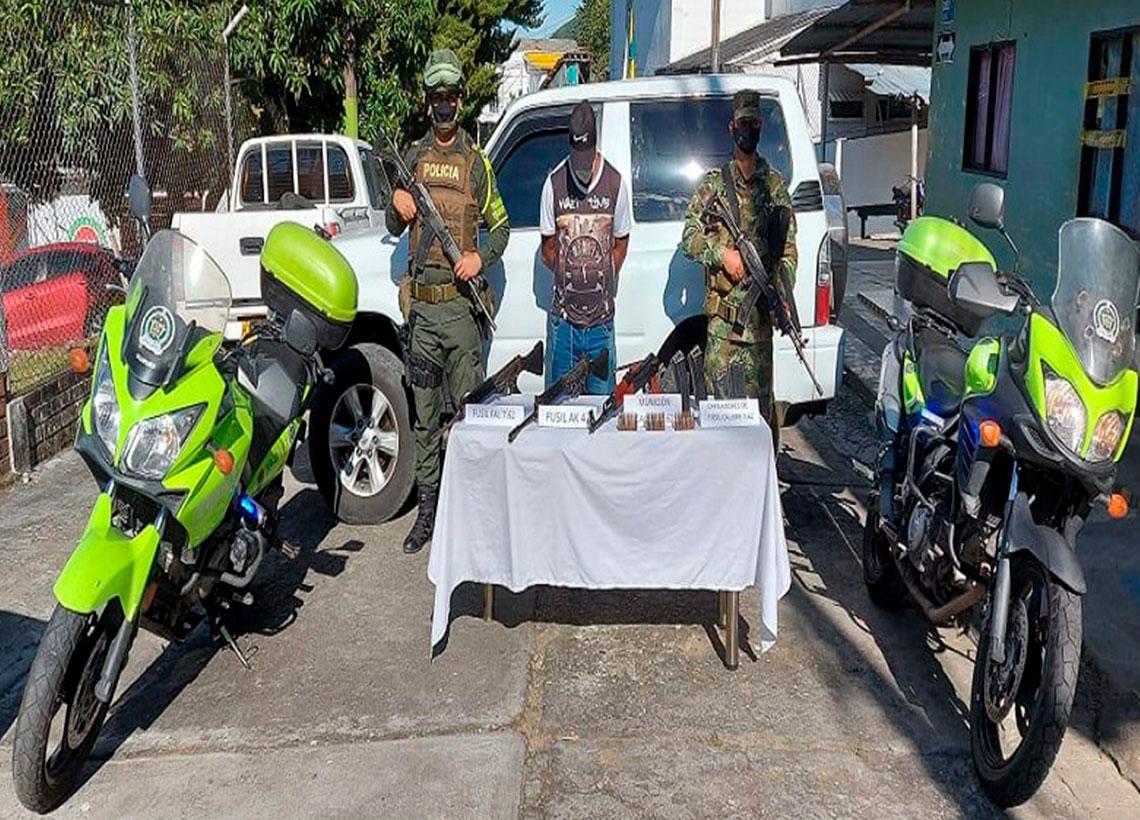 The individual, who was traveling in a van along the road that connects the city of Cali to the municipality of El Bordo, Department of Cauca, was transporting important war material.
In territorial control operations, under the Bicentenary plan Heroes Of Freedom, troops of the  High Mountain Battalion No.4, of the twenty-ninth Brigade of the National Army, in a coordinated work with the police of roads of Cauca, capture in flagrante delicto an individual that allegedly would be part of the residual organized armed group structure Carlos Patiño.
The capture was carried out at a checkpoint on the road, at the time this individual was called he had with him a powerful arsenal of war; there were two 7.62 mm caliber rifles, an AK-47 rifle, four magazines and 24 cartridges.
According to information provided by The Citizen Participation network, it was possible to arrest this individual, who would have the functions of driver within this structure that commits crimes in the municipalities of Patia and Algeria, west of the Department of Cauca.
Source: National Army - News Agency