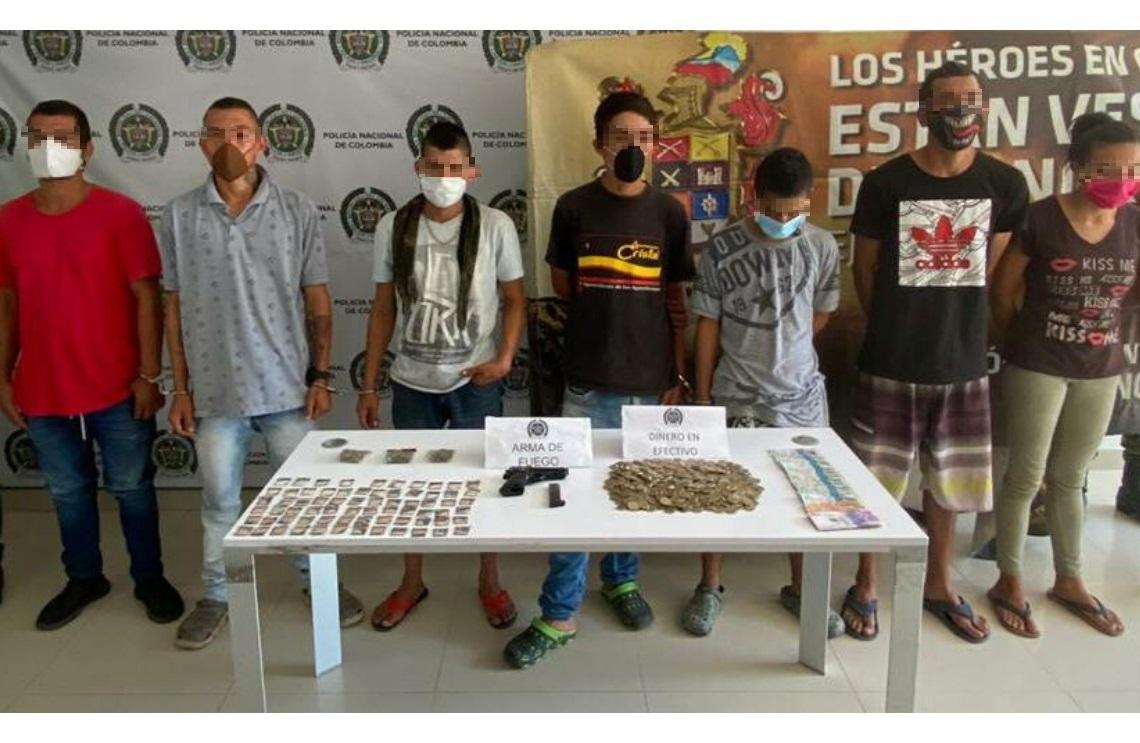 The National Army maintains an operation against organized crime groups in Valle del Cauca.
Troops of the Third Brigade, of the Third Division, in security and defense operation that seeks to attack the situation of drug trafficking; the Vencedores Battalion, in a coordinated work with the National Police and inter-institutional with the Office of the Attorney General of the Nation, managed to dismantle the organized criminal group called Los Flacos.
The military operation was carried out in the municipality of Cartago, Valle del Cauca, during the execution of different raids. Thus it was possible the capture of seven individuals, apparently members of this criminal group, five were wanted by court order and two of them in flagrante delicto.
Among those captured there was alias Parrilla, who apparently was in charge of exercising control of routes and intimidating anyone who did not work within the distribution line.
Those captured were captured with a firearm, a magazine, approximately 21 grams of marijuana, 140 grams of crack and a sum of money.
These people were put into custody of the judicial authorities and they will have to answer for the crime of conspiracy to commit an aggravated crime and manufacture, traffic or carry of narcotic drugs.
Source: National Army - News Agency