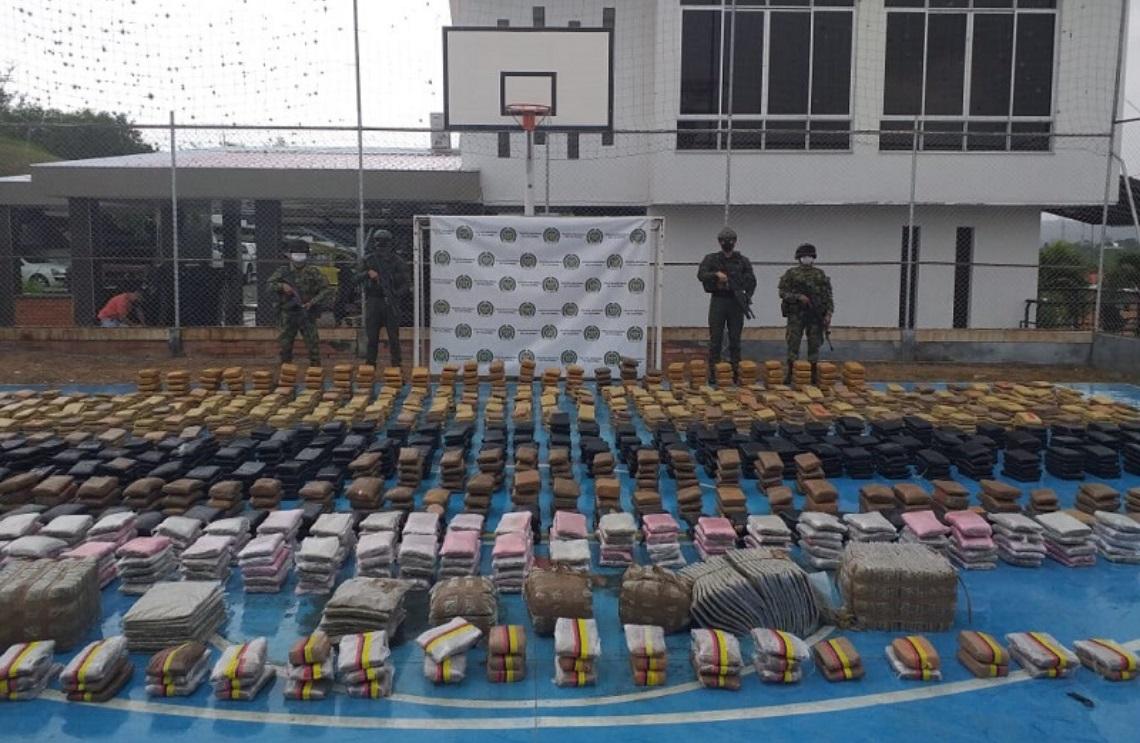 Heavy military operation against drug trafficking manages to weaken the finances of the Organized Armed Groups.
In a coordinated work with the Antinarcotics Directorate of Regional 4 of the National Police, troops of the Specific Command of Cauca, through the Ground Operations Battalion No.13, in development of territorial control military operations, managed to capture an individual and discover more than two tons of marijuana at the Betania toll, on the road that leads to the municipality of Tuluá, Valle del Cauca.
This result is achieved thanks to the intelligence work carried out by the Security forces, where they intercept a tractor-trailer type vehicle, which at the time of being inspected by the military, they detected that it was transporting rectangular-shaped package, which by its color, smell and seeds resemble marijuana; approximately 2,030 kilograms.
Immediately, the National Police personnel proceeded to capture the individual involved in the events, who must face charges of trafficking, carrying and manufacturing of narcotic drugs; he was put into custody of the authorities.
Source: National Army - News Agency