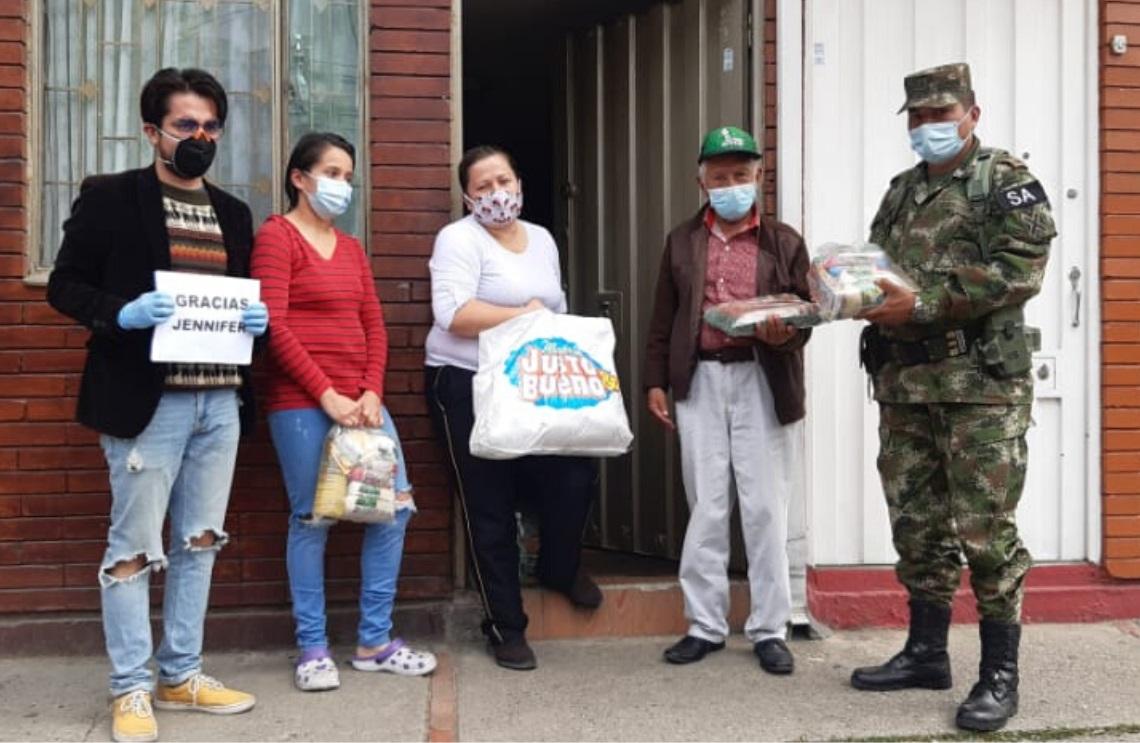 Thanks to the support of Professional Officers of the Reserve and the private company, the families of the victims of the Gutiérrez massacre, in Cundinamarca, received humanitarian aid by the 13th Brigade.
Soldiers of the Artillery Battalion No.13 General Fernando Landazábal Reyes, came to each of the homes of our heroes who lost their lives 20 years ago after fighting for almost 13 hours with the extinct group Farc protecting the inhabitants of the municipality of Gutiérrez in Cundinamarca. The brief visit was accompanied by a smile and the distribution of a food basket to mitigate the economic impact due to social isolation.
Many of these families lost their loved ones in an attack perpetrated in the municipality of Gutiérrez and led by Henry Castellanos Garzón, alias "Romaña," during which most of our victims were executed in defenselessness or with methods of war prohibited by the International humanitarian Law.
The command of the 13th Brigade of the National Army carries out tireless work to reach all the communities in these moments of health emergency.
Source: press - National Army