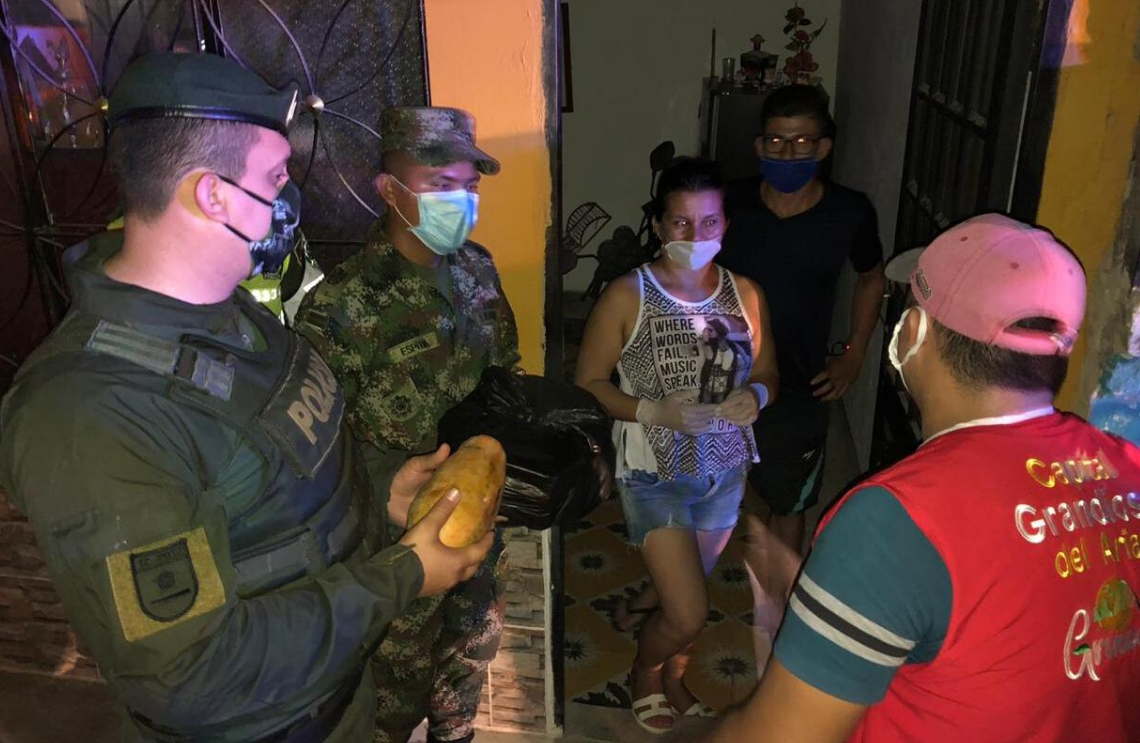 The soldiers of the country are committed to the most vulnerable, and work to give a helping hand in these moments where everyone's help is important to alleviate the needs of the community.
Soldiers of the Comprehensive Action Battalion No.4 arrived in support of the vulnerable people in the municipality of Granada, Meta, in support of Infantry Battalion No.21 in coordination with the National Police and in coordination with the Mayor, businessmen of the region, Red Cross and the fire department. They distributed more than 500 food baskets to the inhabitants of this sector who currently do not have the necessary resources.
The food baskets were organized in collection centers of the municipality and thanks to the logistics provided by the National Army it was possible to transport them to the zones that had been previously identified.
The soldiers deployed throughout the department of Meta, are ready 24 hours a day to answer the call of the community in this part of the country, which is already beginning to feel the shortage of food after the health emergency by COVID-19.
Colombian military with the best service attitude, went house to house, distributing these food baskets, where nearly 1,700 people, including older adults, women, heads of households and the community, welcomed with open arms the heroes who showed their commitment to fulfill this noble task.
Source: Comprehensive Action and Development Command - CAAID