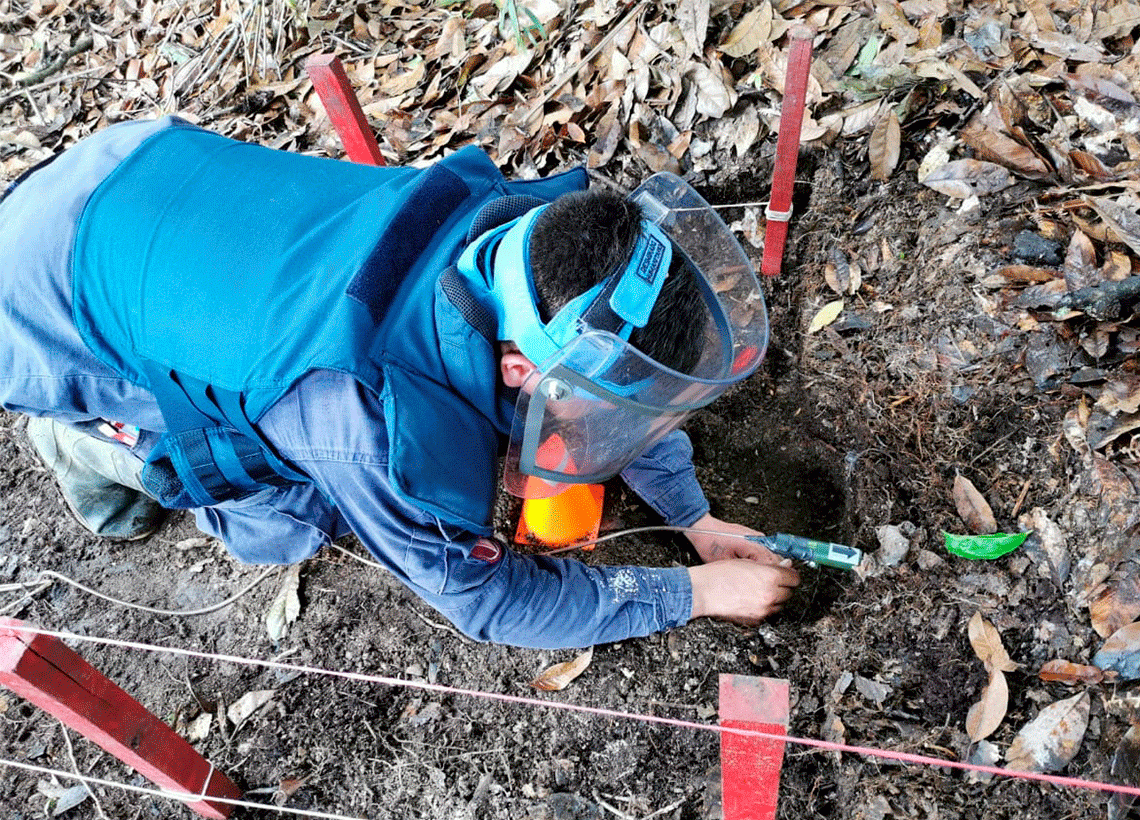 Battalion of Humanitarian Demining Engineers No.5 neutralizes antipersonnel mine in the department of Huila
In mine clearing operations, the units of the Battalion of Engineers of Humanitarian Demining No.5, of the Ninth Brigade of the National Army, in fulfillment of their mission 'Save Lives' found an explosive device, in the Turquestán village, in the municipality Baraya, in the department of Huila
According to the authorities, the explosives were made of PVC plastic, with a pressure activation system. They were hidden in rural area of ​​the municipality, at an approximate distance of 900 meters from a house.
The unit immediately proceeded with the identification and isolation of the zone, , and informed the community about the finding of the device, emphasizing safety measures, for subsequently destroy it under controlled conditions, following the procedures and current standards.
The clearing work in the department of Huila, will continue decisively, in order to restore the right to use the land, protecting the good physical condition and tranquility of the "Opita" families.
Source: Ninth Brigade -  Army