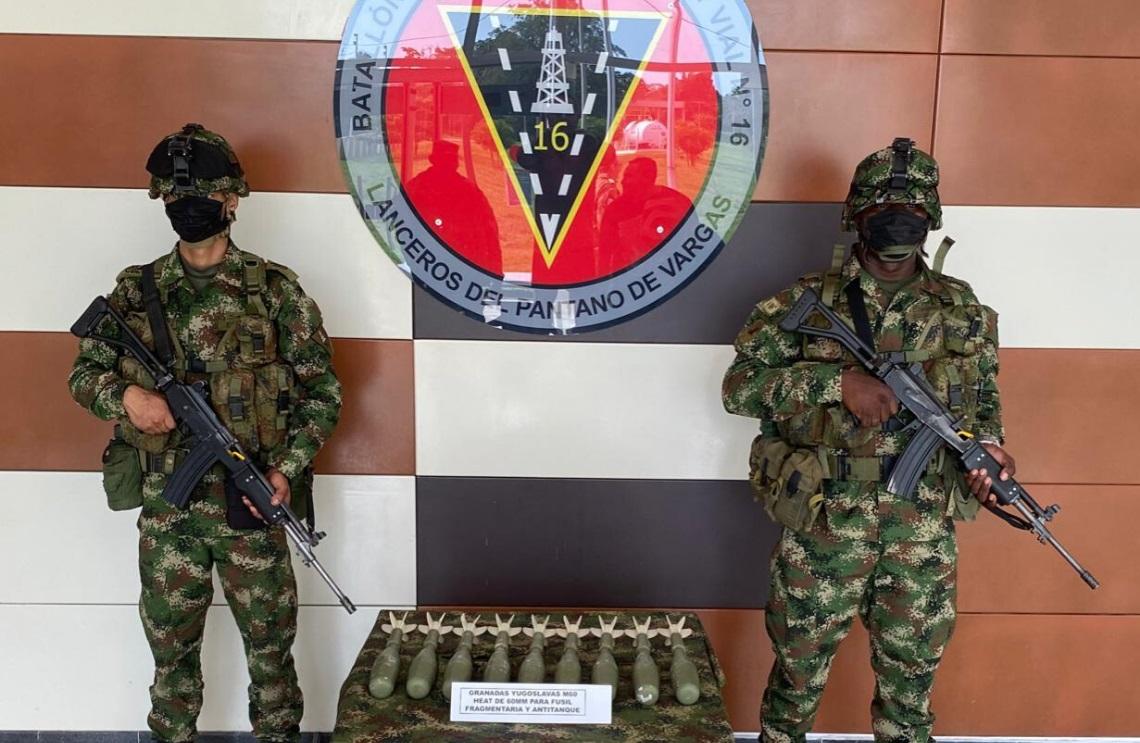 The weapons were put into custody of the Attorney General's Office, which conducts the judicial process.
In search and territorial control operations, National Army troops found in Pueblo Nuevo, in Arauquita municipality, a clandestine hideout with nine anti-tank grenades, which apparently belonged to the residual Organized Armed Group (GAO-r) Structure Tenth Martin Villa, which commits crimes in the department of Arauca.
At the place, soldiers of the Special Energy and Roads Battalion No.16 found the Yugoslav-made grenades, identified with a serial number. These are conventional weapons, and their commercialization is only authorized by international treaties, so that manufacturers sell directly and exclusively to States and their regular Military Forces.
The area in which the powerful arsenal was found is 20 kilometers from the border with Venezuela, where the presence of dissident groups of the extinct FARC and members of the ELN is reported.
With this important result, the National Army manages to prevent criminal attacks against civilians, the Security forces and the strategic infrastructure of the State, thus reaffirming its commitment to combat illegal groups.
Source: National Army News Agency