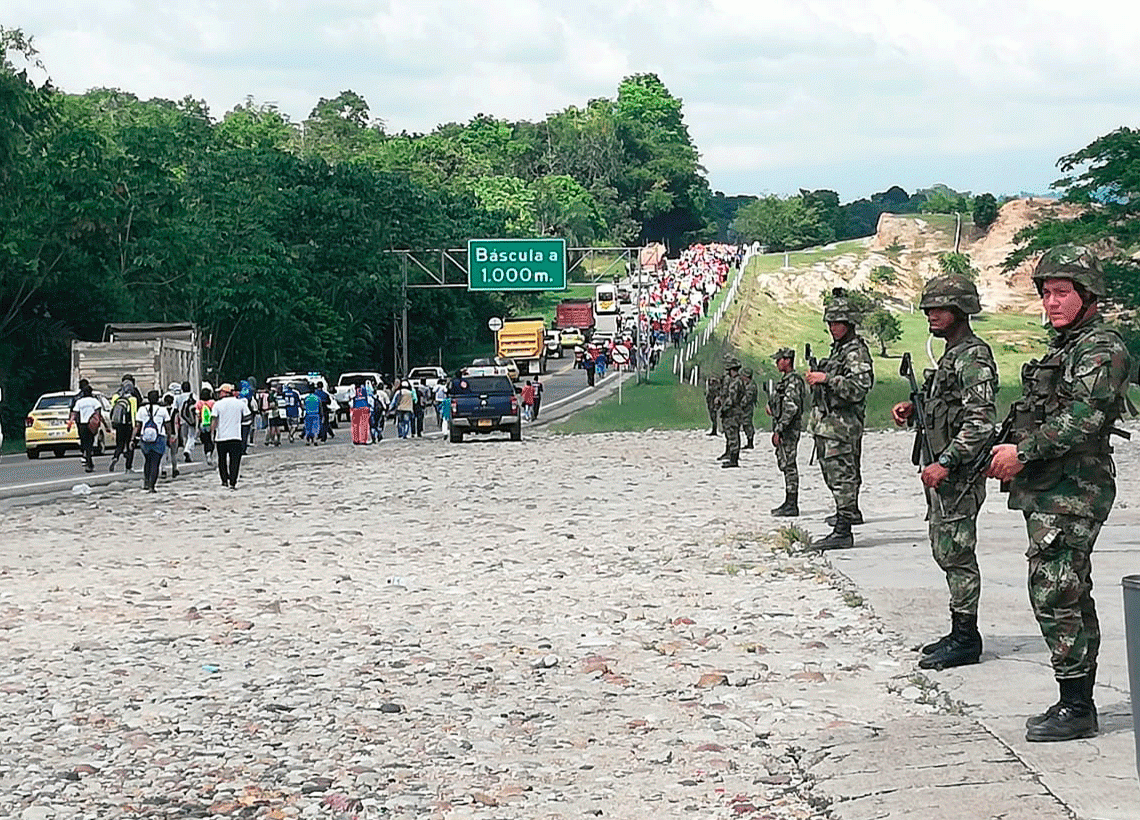 A security report was given by the Fifth Brigade of the National Army, of the Second Division, during the peaceful march that took place nationwide on April 25. The demonstrations were conducted in total tranquility and the roads were secured by the soldiers of this unit.
Thanks to the operation of more than 900 soldiers deployed in more than 40 checkpoints in northeastern Colombia, the safety of the demonstrators was guaranteed, as well as the normal course of the marches, which took place with peaceful concentrations and the normal traffic of vehicles on the main roads.
Coordination with the other civil, military and National Police authorities, gathered in 11 Unified Command Checkpoints at strategic points in the department of Santander, south of the department of Cesar, south of the department of Bolívar and in the department of Norte de Santander, led to maintain total control over this activity, without any setback.
Source: Fifth brigade of the national army