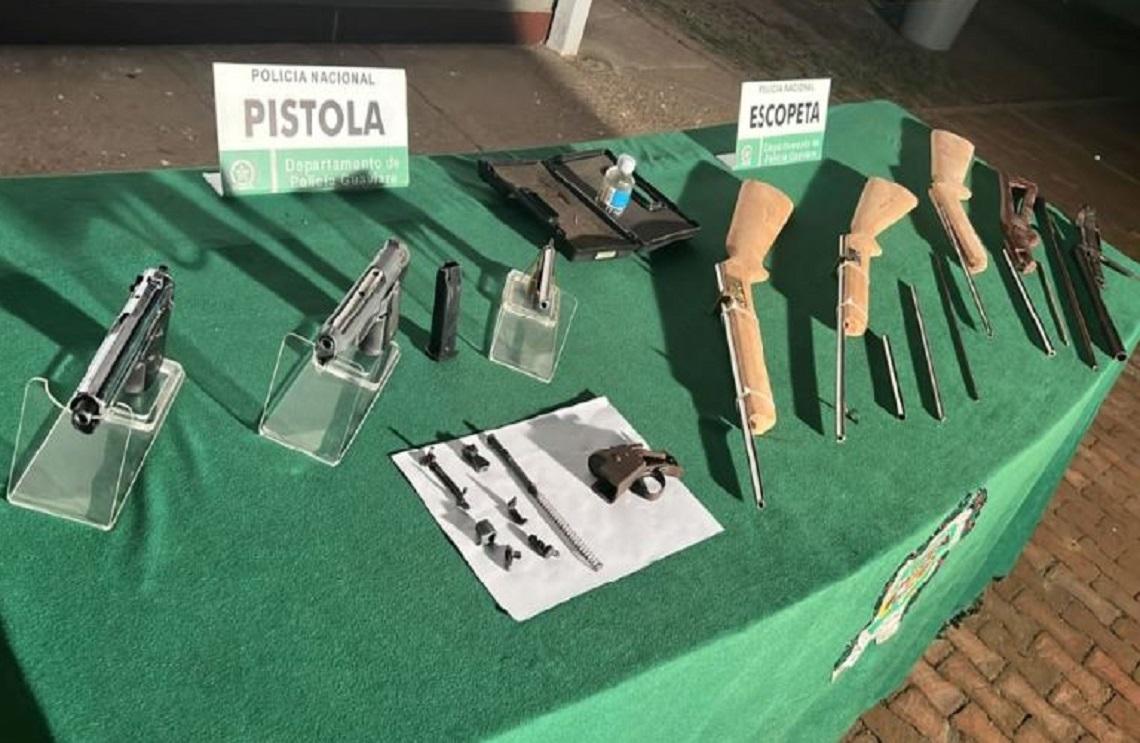 In San José del Guaviare, troops of the Jungle Brigade No.22, dismantled a house where handcrafted weapons were manufactured that would later allegedly be used by ordinary criminals to commit crimes. Two people were captured in this operation.
Through a search warrant, soldiers and police units entered a house, where material was found, this material would be used for the modification and repair of firearms, as well as revolver-type handguns and pistols and long-range weapons such as shotguns.
The house that allegedly functioned as an armory, in the rural area of Bocas de Agua Bonita village, in the municipality of San José del Guaviare, would in the same way be the hiding place of alias "Gemelo", allegedly responsible for theft and local drug trafficking in this municipality. The man was captured and put into custody of the authorities.
In the same way, at the time of the operation, a woman was captured who was in the house and apparently would be in charge of taking care of the place and the war material. This 31-year-old woman would in the same way allegedly be a relative of alias 'Gemelo'.
Source: press - Twenty-Second Brigade of the National Army