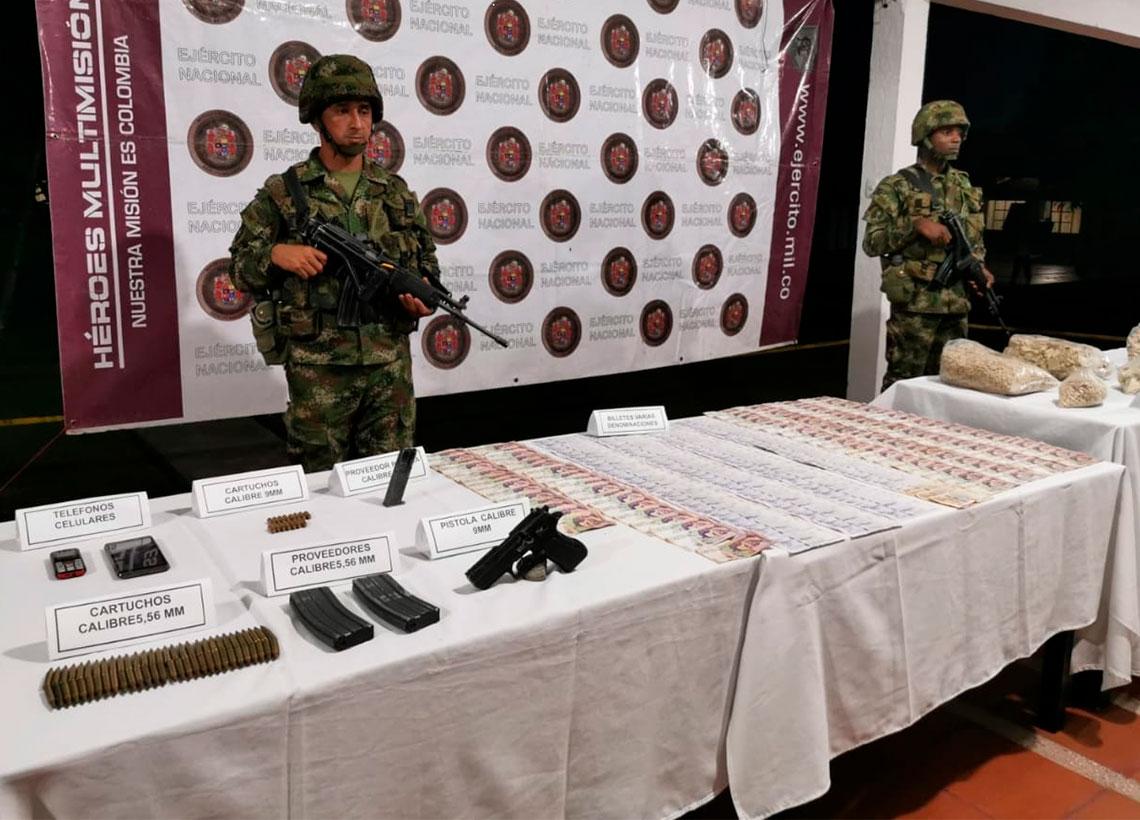 In military operations, framed in the "Heroes of Freedom" Campaign plan, the Sixth Division of National Army held a firefight against members of the residual organized armed group (GAO-r) Structure 48.
The operations were carried out in the village La Esmeralda, rural area of ​​the municipality of Piamonte, in the department of Cauca, where troops of the Infantry Battalion No.25 General Domingo Rico, through military intelligence information, held a combat against members of the GAO-r, group E-48, directed by alias "Jaime" or "El Tuerto", who commits crimes in the regions known as Bota del Cauca and in the department of Putumayo.
During the military operation troops captured an individual who was injured. The soldiers, respectful of human rights and international humanitarian law, provided him with first aid, stabilizing him and carrying out his evacuation of the area; later they put him into custody of the authorities
It was in the same way possible to find a 9 mm pistol, a magazine for a 9 mm pistol, 9 mm caliber cartridges, 2 5.56 mm caliber magazines, 60 5.56 mm caliber cartridges, a kangaroo bag with more than eight million pesos, product of the illicit activities of these structures, a sack with a substance that apparently would be coca base paste and cell phones.
Source: National Army