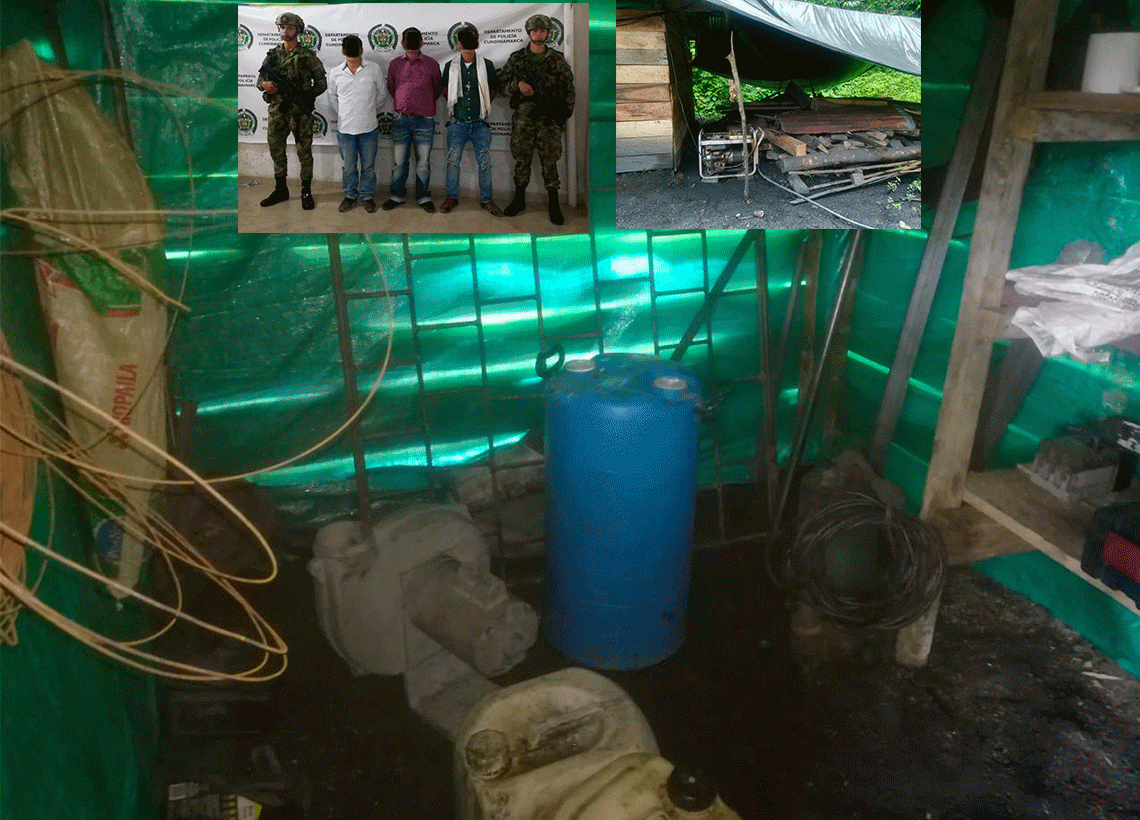 The authorities determine that the individuals managed to produce at least 200 million pesos a month as a result of their illicit activity.
In the frame of the work of the Bicentenary troops of the Infantry Battalion No.38 'Miguel Antonio Caro' in territorial control operations coordinated with the National Police, they captured in flagrante delicto three men in a rudimentary coal mine illegally exploited, in rural area of ​​the village Las Villas of the municipality of Yacopí, in Cundinamarca.
During the procedures troops found an power generator, a mining hammer, an electric saw, a polishing machine, a pulley and a drill, among other tools and elements for illegal mining, an activity that monthly generated income by 200 million pesos, about USD 61000 .
The Brigade 13 committed to Operation 'Artemisa' reiterates its commitment to combat the illegal exploitation of mining deposits, a crime that significantly hits natural resources and the environment.
Source: Thirteenth Brigade ­ National Army