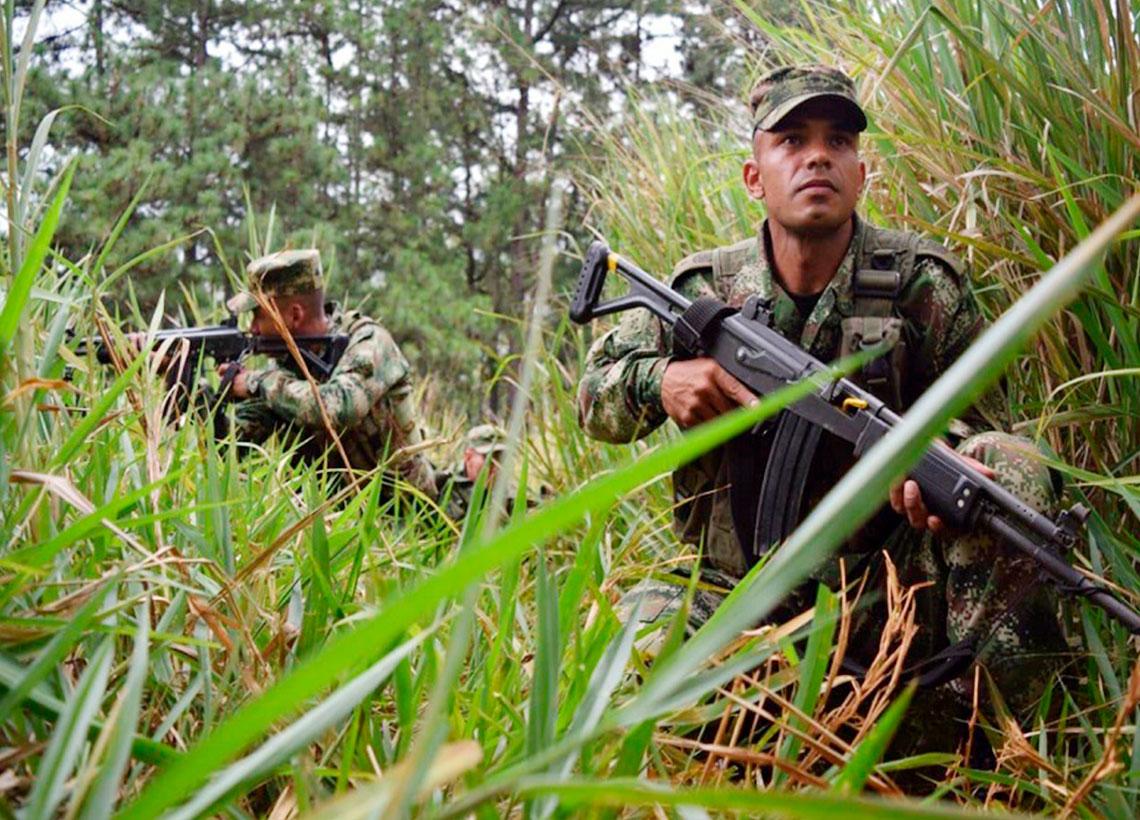 Members of an organized armed group intended to carry out an indiscriminate attack against civilians and Military Forces on the Western region in rural areas of the municipality of Valdivia, Antioquia.
Troops of the National Army, in military operations conducted permanently against the factors of crime in Antioquia, and in assistance to early warning No.002 of 2019, received an alert from the information networks, about the presence of terrorists, in the sector Las Zorras of the municipality of Puerto Valdivia, who planned to attack the communities that inhabit the region.
At the site, troops were deployed and using multi-purpose tactical vehicles secured the road axis and blocked the way of the terrorists, this produced a combat that induces them to escape. Subsequently, the troops inspected the area and continued the operation to find the whereabouts of the members of the armed structure.
Source: National Army News Agency