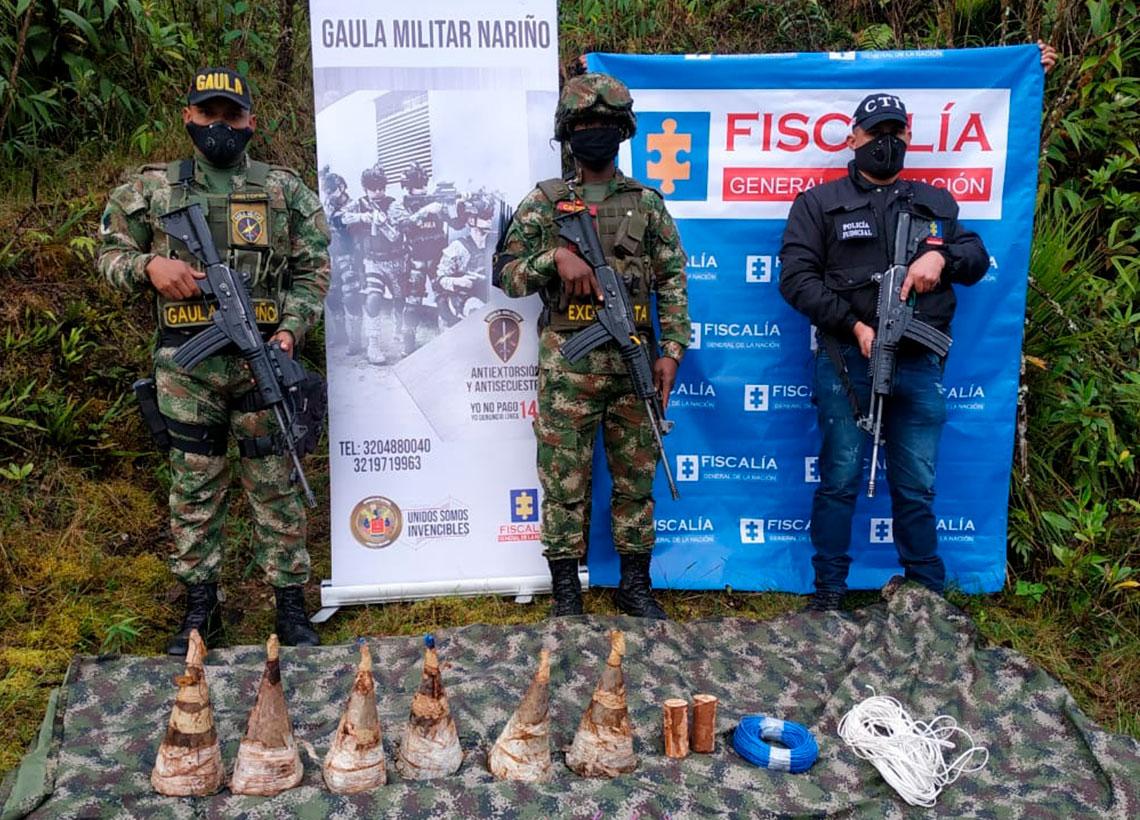 A coordinated work with the Attorney General's Office prevented a terrorist operation from being carried out in a rural area of ​​the municipality of Puerres.
Once again, the Colombian National Army, through the 23rd Brigade, achieved a result finding a clandestine hideout with more than 120 kilograms of explosives, with which the organized armed groups intended to attack civilians, the Security forces and strategic assets, such as the Transandino Pipeline.
The information obtained by military intelligence led the Gaula (Anti-Extortion and Anti-Kidnapping Group) of Nariño and troops of the Engineer Battalion No. 23 to reach the municipality of Monopamba, municipality of Puerres, to destroy under controlled conditions 6 devices, each containing approximately 20 kilograms of trinitrotoluene (TNT), a powerful explosive, as well as two kilograms of pentolite, 100 meters of detonating cord, 200 meters of two wire cable and 10 electric detonators.
According to the information provided by the Explosion and Demolition Team, EXDE, of the National Army, this material would be from Ecuador and would have been distributed to the residual Organized Armed Group, GAO-r, Structure 48, which commits crimes in various municipalities of the department of Nariño.
Source: National Army - News Agency