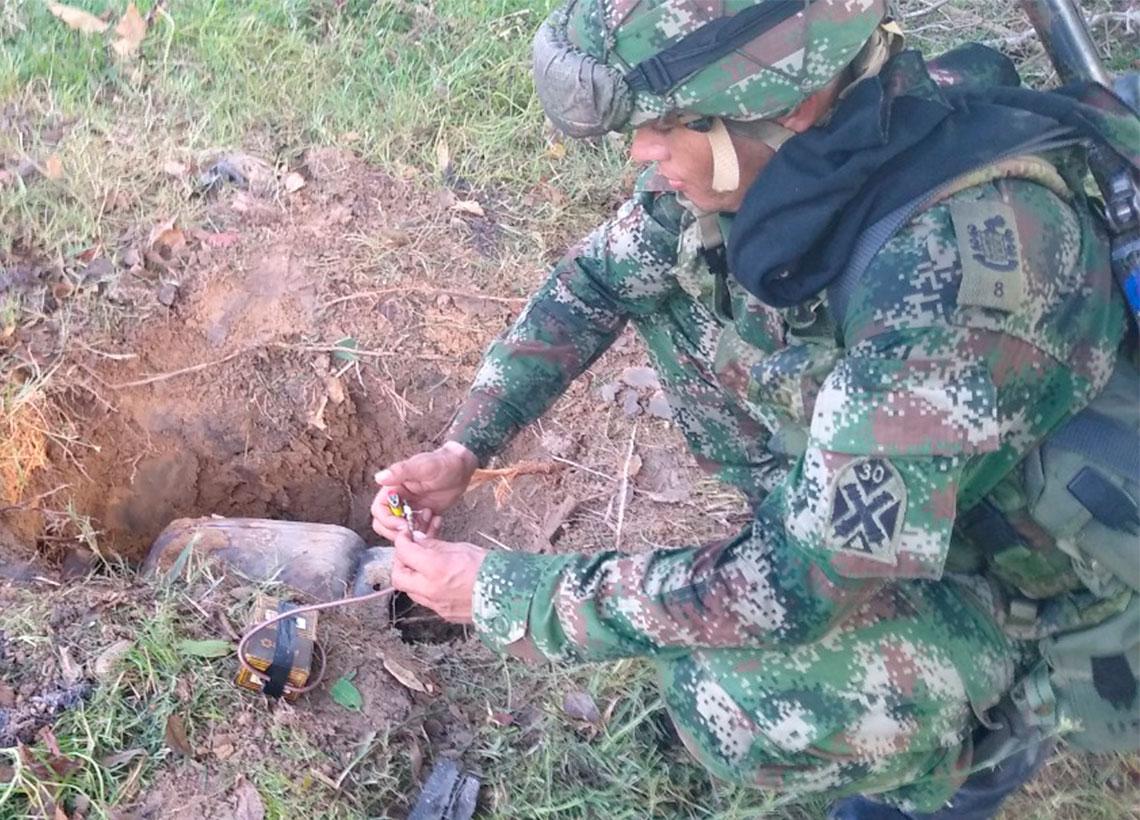 Three gas cylinders with explosives would have been operated a few meters from La Antena Military Base, in rural area of ​​the municipality of La Gabarra, in the department of Norte de Santander.
Troops of the Vulcano Task Force, of the Second Division of the National Army, found and destroyed in the rural area of ​​the municipality of La Gabarra, Tibú, Norte de Santander, three improvised explosive devices (IED), apparently belonging to the front 'Luis Enrique León Guerra ', of the Organized Armed Group, GAO, Eln. These deadly traps would have been activated against the soldiers.
The military operation was carried out in the framework of search and control operations, carried out by soldiers of Artillery Battalion No. 30 'Batalla de Cúcuta', who in the perimeter search, in the rural sector of La Gabarra, found the three gas cylinders, one of 40 pounds and two of 25 pounds. Immediately, the soldiers of the Explosives and Demolitions Group (EXDE), under the security protocols, proceeded to the respective neutralization and subsequent destruction.
Source: Vulcano Task Force