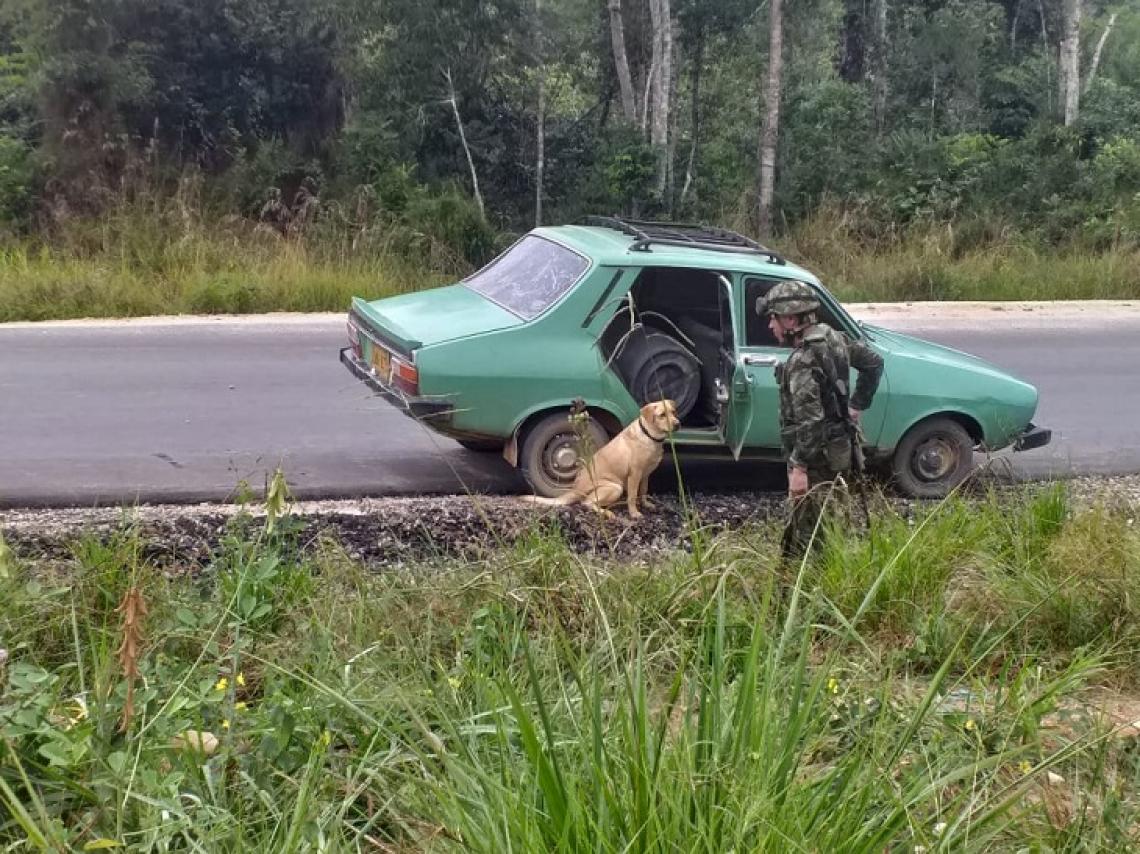 In compliance with the Bicentennial Heroes de la Libertad Plan, troops of the Vulcano Task Force neutralize an explosive device in the rural area of ​​Tibú.
In territorial control operations, soldiers of the National Army found on the road axis of the village La Virgen at the kilometer 29 in the municipality of Tibú, a car with explosives that allegedly belonged to the front Juan Fernando Porras Martínez of the Organized Armed Group - GAO Eln, which according to the investigations would be triggered against the civilian population and the troops.
Using intelligence, it was established that the vehicle was equipped with approximately 210 kilos of explosive, four gas cylinders containing 250 grams of pentonite and 25 meters of detonating cord with activation system by alarm frequency. Once the situation was known, the Explosives and Demolitions Group, EXDE, activated the security protocols to conduct the deactivation of the explosive charge under controlled conditions, thus preventing damage.
The use of this type of improvised explosive devices violates Human Rights and transgresses International Humanitarian Law by the use of unconventional means and methods of war expressly prohibited in the different treaties and international protocols.
Source: National Army