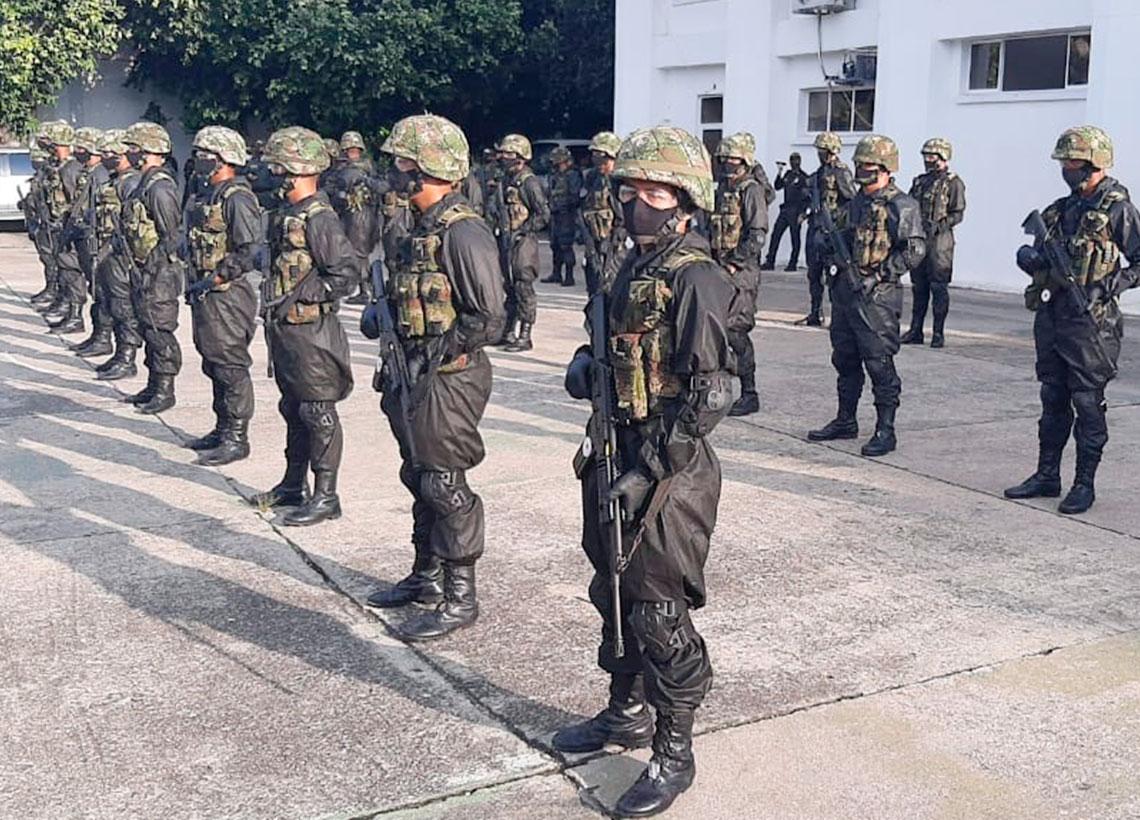 The Anti-Covid Squad, as the District Mayor's Office called it, is moving forward with the control work in the city, in support of the inhabitants.
The Fifth Brigade, a military unit of the Second Division, at the request of the District Mayor Office of Barrancabermeja, Santander, activated the Anti-Covid Squad, in order to support the control work being carried out at the local level to mitigate the spread of this virus.
This squad, which belongs to the Lieutenant General Gustavo Rojas Pinilla Field Artillery Battalion No. 2, was equipped with biosecurity elements by the Health Secretariat and activated in the presence of the Minister of Health and the Governor of Santander. Also it is carrying out accompaniment in the different activities of Support in Defense to the Civil Authority, through registry tasks, patrol control and other support required by the National Police and other authorities in the municipality.
The commitment of the National Army within the framework of San Roque Operation is to contribute to preserve the health and life of our citizens, ensuring both the safety of the population and the wellbeing of families and our personnel, because only through this way we can overcome the health emergency and guarantee our health.
Source: Press-Fifth Brigade of the National Army