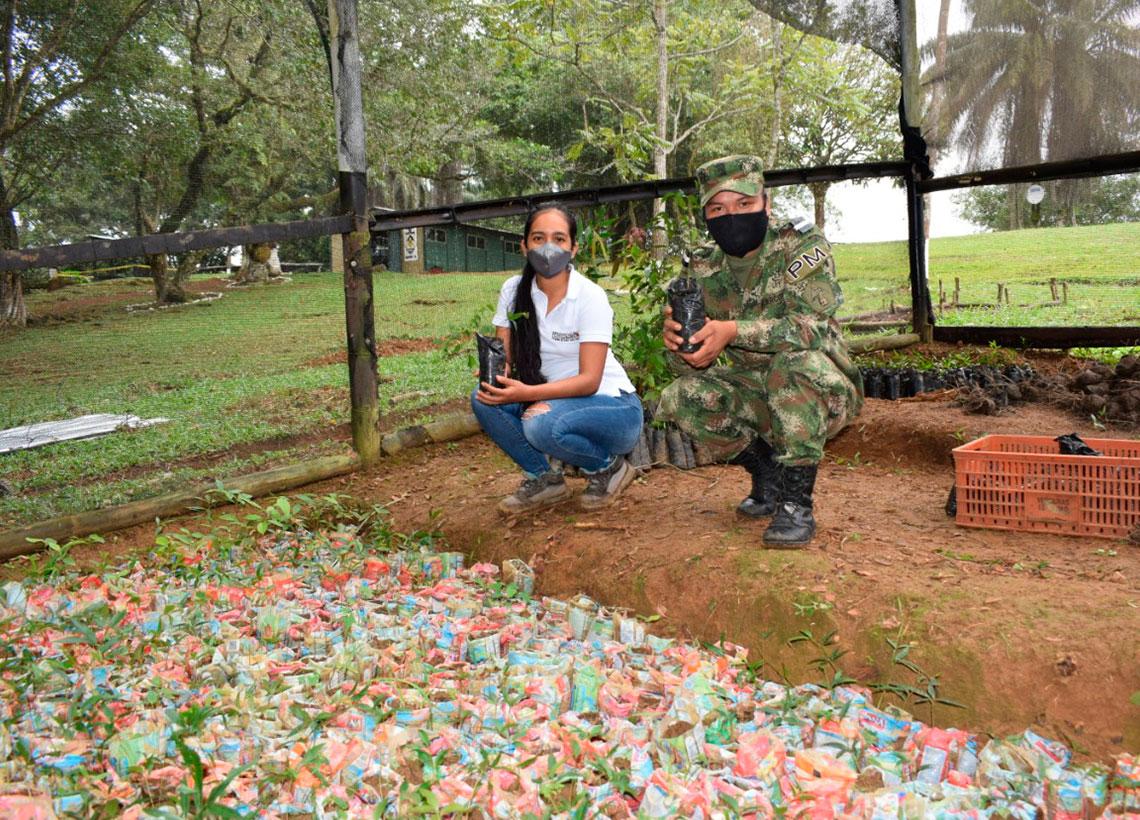 As part of Artemisa Operation, and with the aim of preserving the water supply source of three municipalities in the department, soldiers and the community planted trees.
The Sixth Division of the National Army through the General Liborio Mejia Military Engineers Battalion No.12 of the Twelfth Brigade, and the Caquetá provincial Government's program Fe en Colombia, planted 8,000 charcoal seedlings on the brooks of three water sources that flow into the Orteguaza river in the rural area of La Montañita, in the north of the department of Caquetá.
This activity, in which peasants of the sector were linked, was carried out during four environmental activities on an eight-hectare land in Las Margaritas.
This massive planting had this sector as its epicenter, since its strategic location to conserve the flow of the Orteguaza River, which is the source of water for the municipalities of La Montañita, Puerto Milán and Solano in Caquetá.
Seeds were produced in its nursery and donated by the Caquetá Government's and the General Liborio Mejia Military Engineers Battalion No.12.
All these reforestation actions are guided by the guidelines of the National Government's Defense and Security Policy, which promotes the protection of the environment and biodiversity.
Source: press- Command of Comprehensive action and Development-CAAID