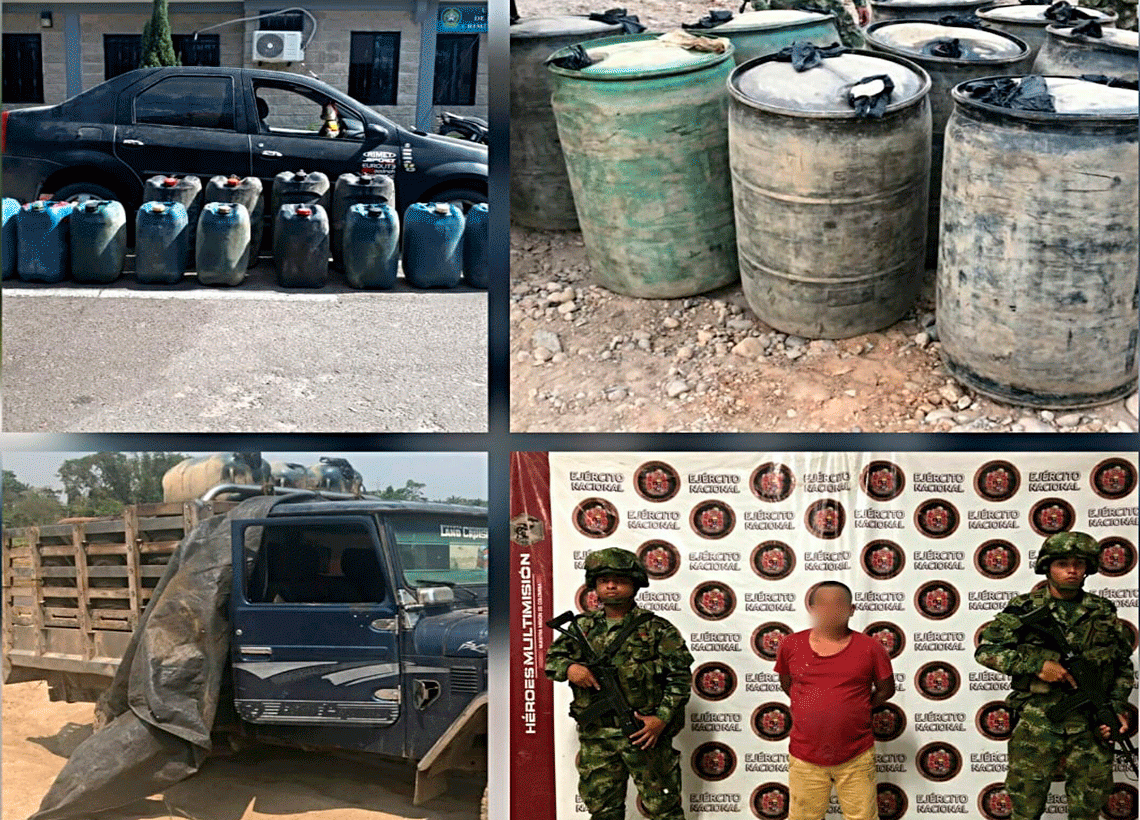 Thanks to the work carried out by the Quiron Task Force, in coordination with the Customs Police, it was possible in the municipality of Rincon Hondo, municipality of Tame, in the department of Arauca, to give a heavy blow to the finances of the criminal groups that commit crimes in this region.
The first operation was carried out through territorial search and control operations, where the Military Units proceeded to verify a Toyota of foreign origin, finding inside 500 gallons of Venezuelan-origin fuel, which was transported in non-appropriated conditions.
Similarly, during a second operation, in Tamacay, troops detained a Renault Logan of foreign origin which transported 180 gallons of fuel belonging to illegal groups at the service of contraband in the sector.
Source: Eighteenth Brigade of the National Army