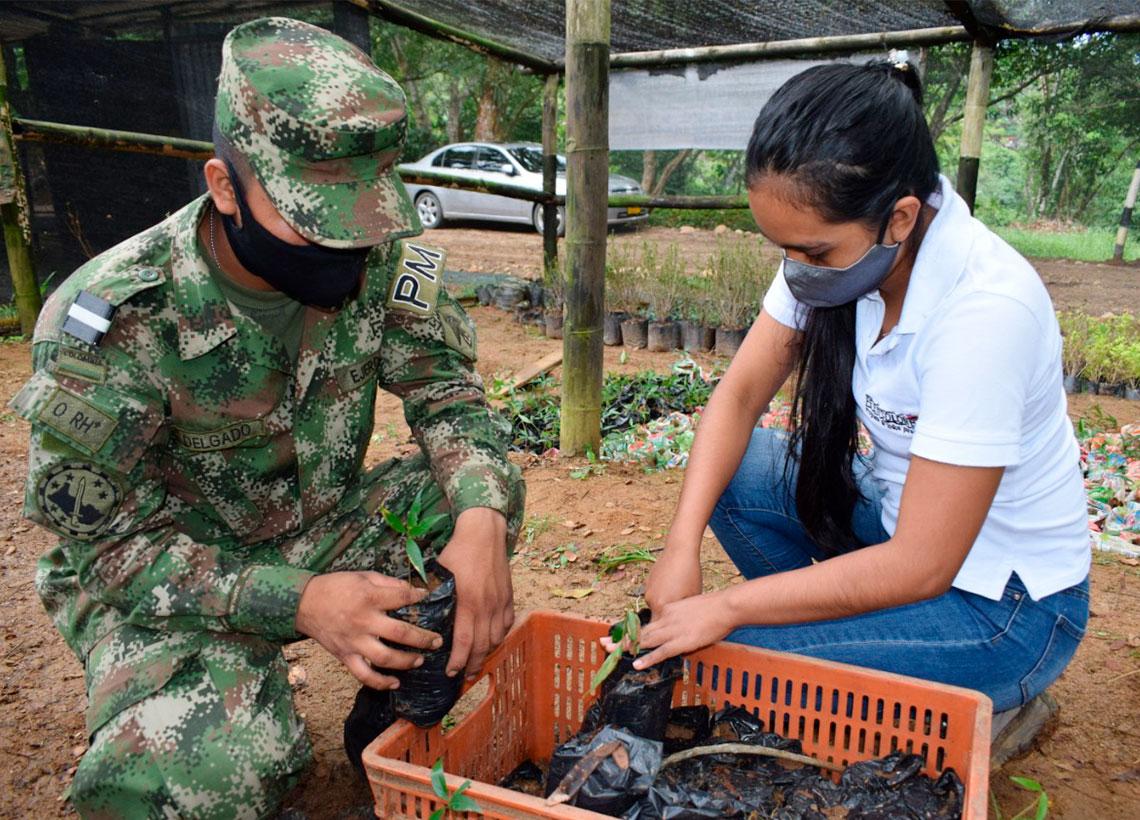 The objective of this initiative is to increase the production of plants to restore areas hit by deforestation in the south of the country.
In order to implement strategies that promote the conservation of the environment, the program Fe in Colombia of the Sixth Division of the National Army initiated a process of strengthening the nurseries of the tactical units of the Twelfth Brigade, in the Department of Caquetá.
The initiative that aims to increase the production of raw material for reforestation activities led by each of the battalions in their regions, improves the areas of seed germination and growth of trees, as well as the adequacy in the design of these spaces.
Therefore, work is being done advising the environmental managers of the units, in the preparation of planting substrates, the improvement of fertilizers using the material collected in cleaning activities, and planting of seeds of local trees collected in rural areas from seed trees with optimal growth conditions.
Currently, the Twelfth Brigade has a nursery for each battalion (six in total), one with a capacity of 5,000 seedlings, another for 3,000 and the others with a capacity of one thousand. "This, in addition to intervening areas hit by deforestation, looks for the recovery and conservation of water sources, which will lead us to create plant routes for endangered species that have had to migrate due to logging," explained Yennifer Ortiz, Environmental Manager of the program Fe in Colombia.
These operations are part of Operation Artemisa, presented in April 2019, which seeks Colombia to reduce deforestation and recover tropical forests. These are commitments adopted during the Paris Climate Summit.
Source: National Army News Agency