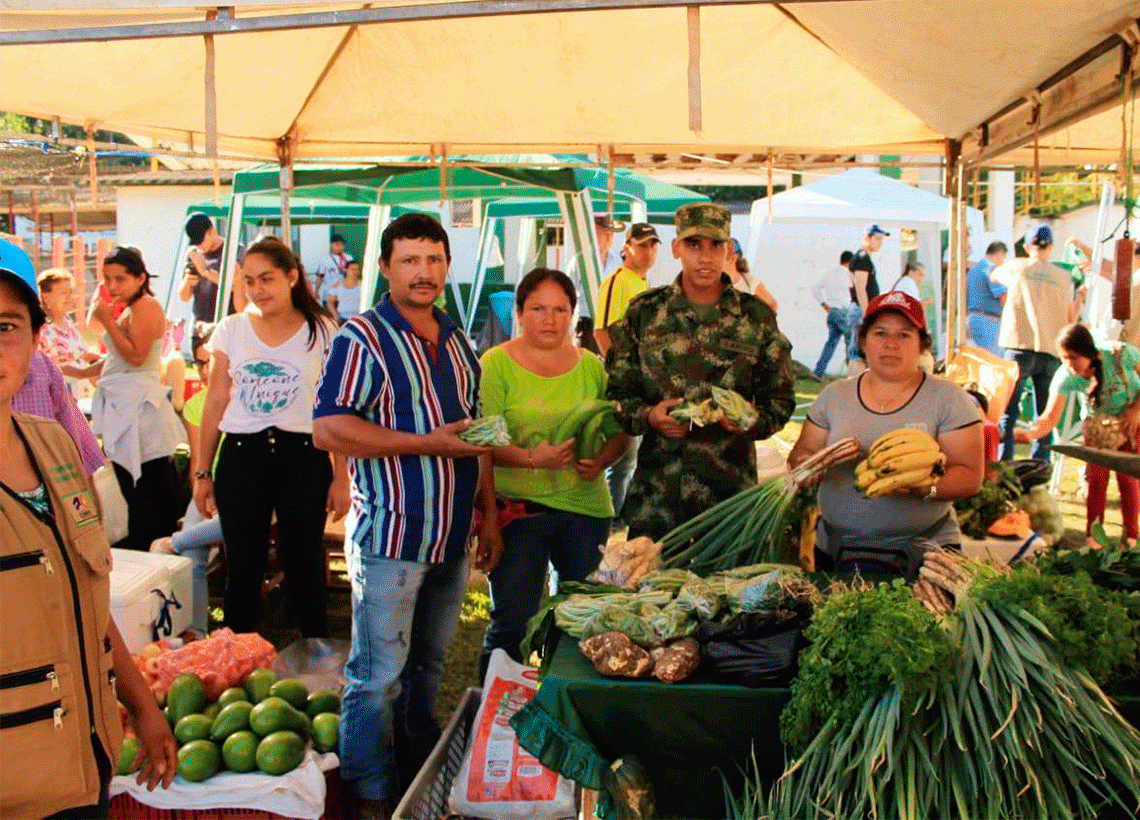 National Army and Faith in Colombia supported the completion of the peasant market in San Vicente de Chucurí, in the department of Santander
More than 400 families of the rural sector in the department of Santander benefited from this activity.
Soldiers of the Battalion Luciano D'elHuyar of the Fifth Brigade, of the Second Division, together with the Municipal Mayor of San Vicente de Chucurí, conducted in that municipality, a peasant market in the framework of the program "Fe En Colombia, Soy Santander".
The activity was the appropriate space for more than 400 peasant families of the different villages, to make their products visible to the inhabitants and merchants of the sector, with an approximate sale of up to 45 million pesos at the end of the activity.
During this peasant market, typical agricultural products of the region were provided, as well as products already processed, which are the sustenance of the community. This region was epicenter of the conflict in the department many years ago and today thanks to the work of the Security forces its people recover the hope of a new life.
Source: Fifth Brigade of the National Army