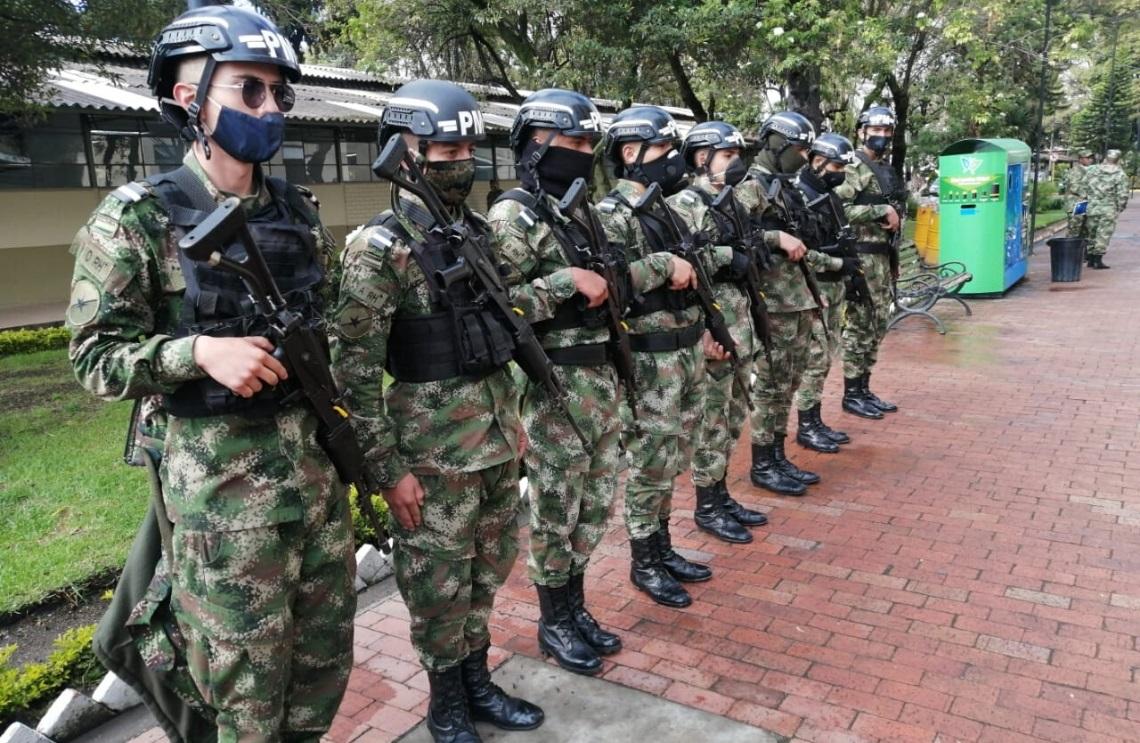 About 250 men of the 13th Brigade work in coordination with the National Police in the locality Kennedy.
Troops of the Military Police Battalion No.13 reinforced their presence in different points of the locality Kennedy, in the south of Bogotá, in a coordinated work with all local authorities, in order to mitigate the spread of covid-19  in the country's capital city.
Last weekend, the district administration declared the orange alert in the locality Kennedy, due to the high rate of infections during the last days, in addition, the strict quarantine with an epidemiological fence and closure for this locality was announced, which is why at least 250 soldiers of the 13th Brigade were deployed in the sector, in order to support security efforts and accompany the checkpoints arranged by the National Police at the entrances and exits of the same locality.
Source: National Army - News Agency