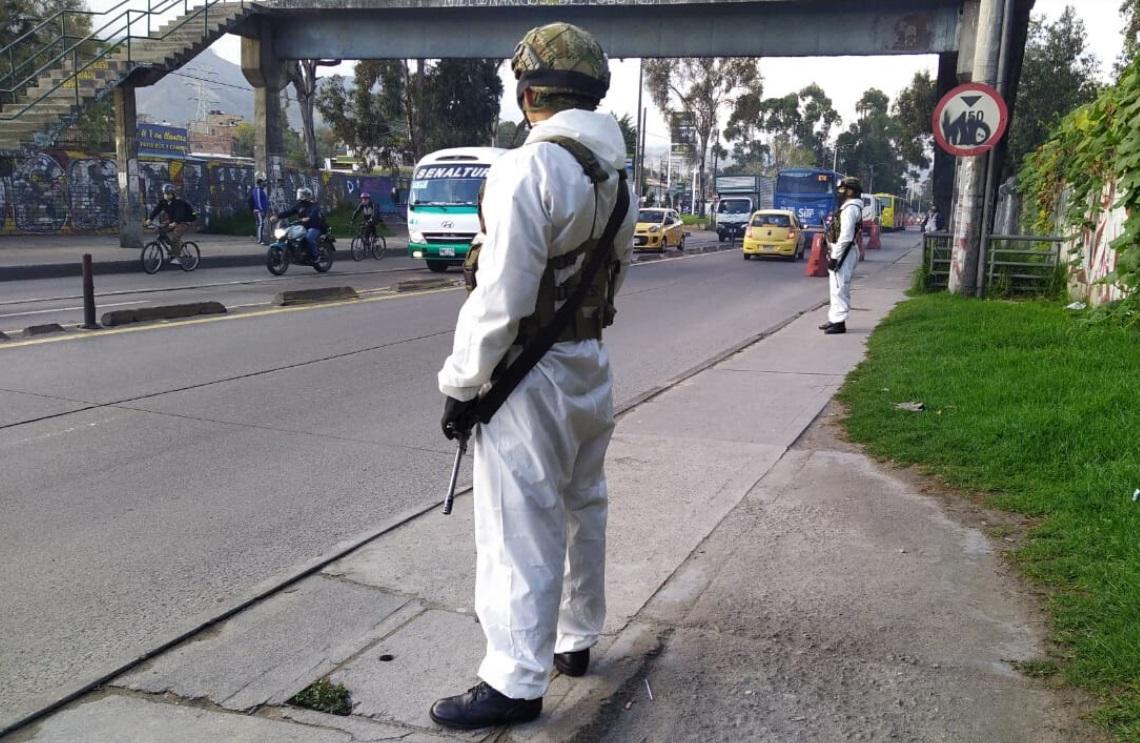 415 soldiers of the 13th Brigade will be verifying compliance with the localities isolation measures in the country's capital city.
The units of the Thirteenth Brigade, of the National Army, stationed in Bogotá, are part of the special operation to support compliance with the strict quarantine measure imposed by the district administration, from July 13 to August 23, in order to protect the life and health of citizens.
The soldiers will be deployed at 28 checkpoints at the entrances and exits of the localities; in the same way, they will carry out disinfection, loudspeaker and patrolling tasks that guarantee the tranquility of families who comply with prevention measures in the framework of the orange alert declared in Bogotá.
The National Army, through the Thirteenth Brigade, works in coordination with all the authorities to mitigate the spread of covid-19 in the regions and will continue to provide support for the Defense of the Civil Authority (ADAC), in the center of the country.
Source: press - Thirteenth Brigade - National Army