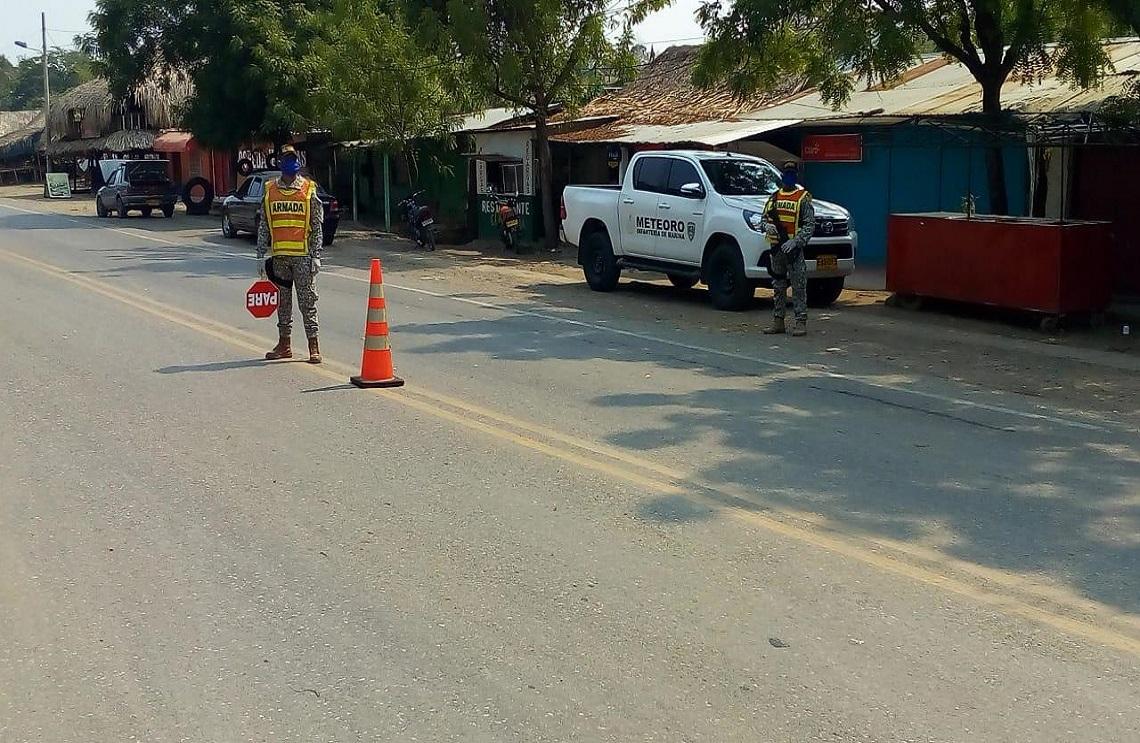 The Colombian Navy through the Marine Infantry Battalion No.13 and the Meteoro Plan, in coordination with the National Police, carried out strict controls in the urban area of ​​Carmen de Bolívar, with the aim of enforcing decree 457 of March 2020, in which instructions are given for compliance with mandatory preventive isolation throughout the Colombian territory.
The report of these operations in this municipality of the Montes de María after the first day of issuance of the decree is very positive, taking into account that it is largely being carried out by the community. However, to date troops have immobilized 17 motorcycles, four commercial establishments have been sealed and three people of Venezuelan nationality have been taken to the Police Station.
The operations are in the same way carried out in the rural sector and in the western region, to guarantee the safety and free mobility of vehicles of the merchandises transport and thus guarantee the supply of basic products in this region of the country.
Source: Press - Colombian Navy