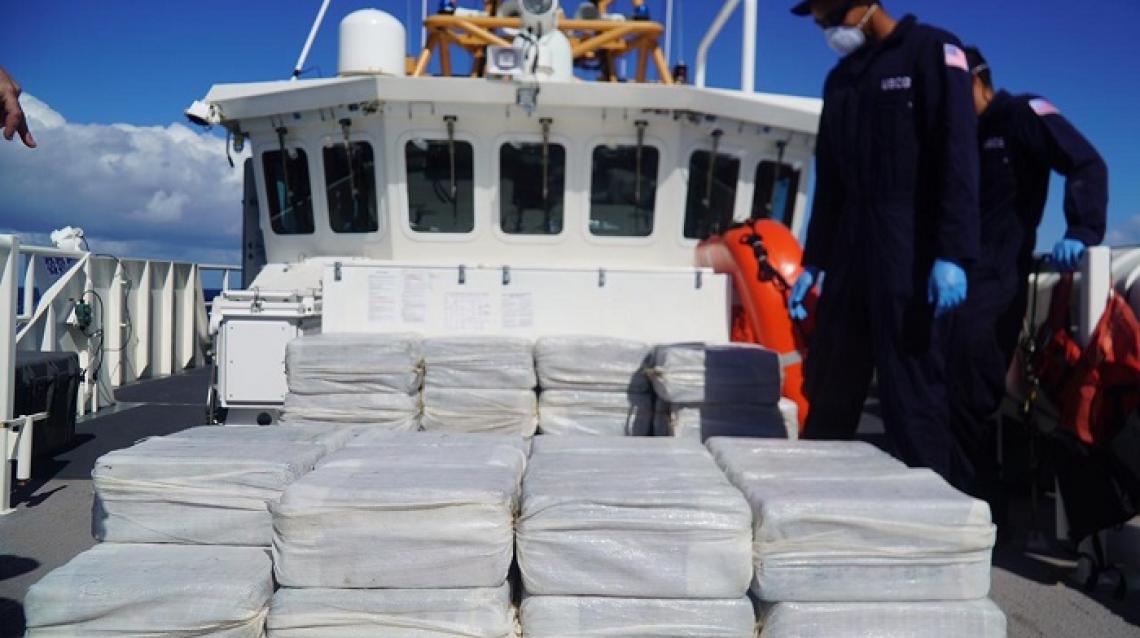 In the framework of the "Diamante 2.0 Plan", the National Navy, in combined operations, dealt a heavy blow to the transnational structures that commit crimes in the Colombian Caribbean who perpetrate traffic and transport of illicit substances.
The operation, which included units of the Caribbean Naval Force, the Netherlands Coast Guard, the ICE / HSI Agency and the US Naval elements of the Southern Interagency Task Force - JIATFS, led to the discovery of 1,591 kilograms of cocaine hydrochloride and the capture of four individuals belonging to an illegal transnational structure.
The illegal substances found were being transported in 69 bags, on board a Go-Fast motorboat detected in international waters, after leaving in the department of La Guajira, bound for Central American coasts.
The cocaine which belonged to a transnational drug trafficking structure, associated with the Organized Criminal Group known as "Los Pachencas", has a cost of over 53 million dollars, in the international black market, an amount of money that thanks to this operation, will never enter the finances of this illegal group.
Source: National Navy.