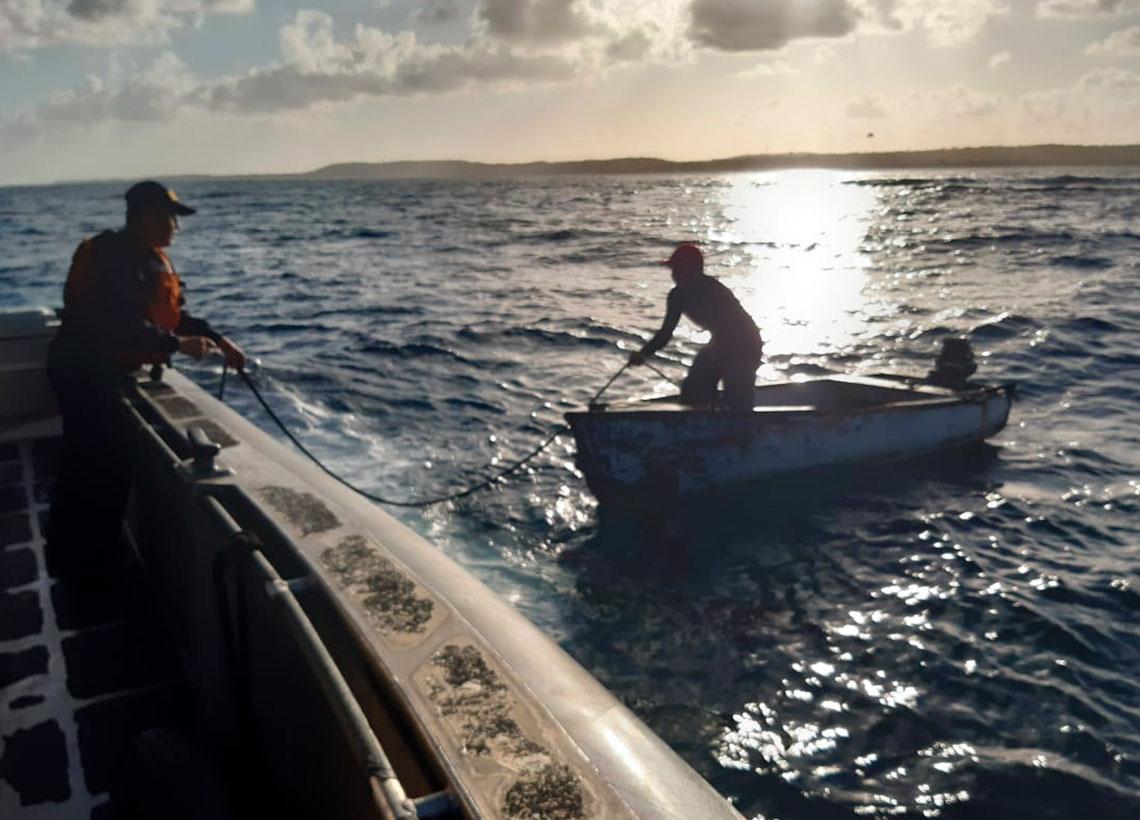 The Colombian Navy, through the Specific Command of San Andrés y Providencia, and its units deployed in the Archipelago department, managed to rescue two fishermen of Colombian nationality, who drifted after the engine of the their rudimentary boat which they were transported, presented a fault that left them drifting 2.5 nautical miles east of San Andres Island.
The emergency reported by a fisherman in the area through the VHF channel and was timely attended by crew members of a Rapid Reaction Unit of the San Andres Coast Guard Station.
After being verified the state of health of the two young people, 23 and 24 years old, they were transported and0 the boat towed to the facilities of the Coast Guard Station of San Andres.
During the last week, the Specific Command of San Andrés and Providencia, has managed to safeguard the lives of three fishermen who have drifted after experiencing mechanical failures in their boats. This reaffirms the institutional commitment to protect the physical condition of fishermen and also guarantee historical fishing rights in the Insular region.
The Colombian Navy calls on the community to implement safety measures during navigation, especially the use of the life jacket and the report of departure to the Maritime Control Station.
Source: Colombian Navy Press