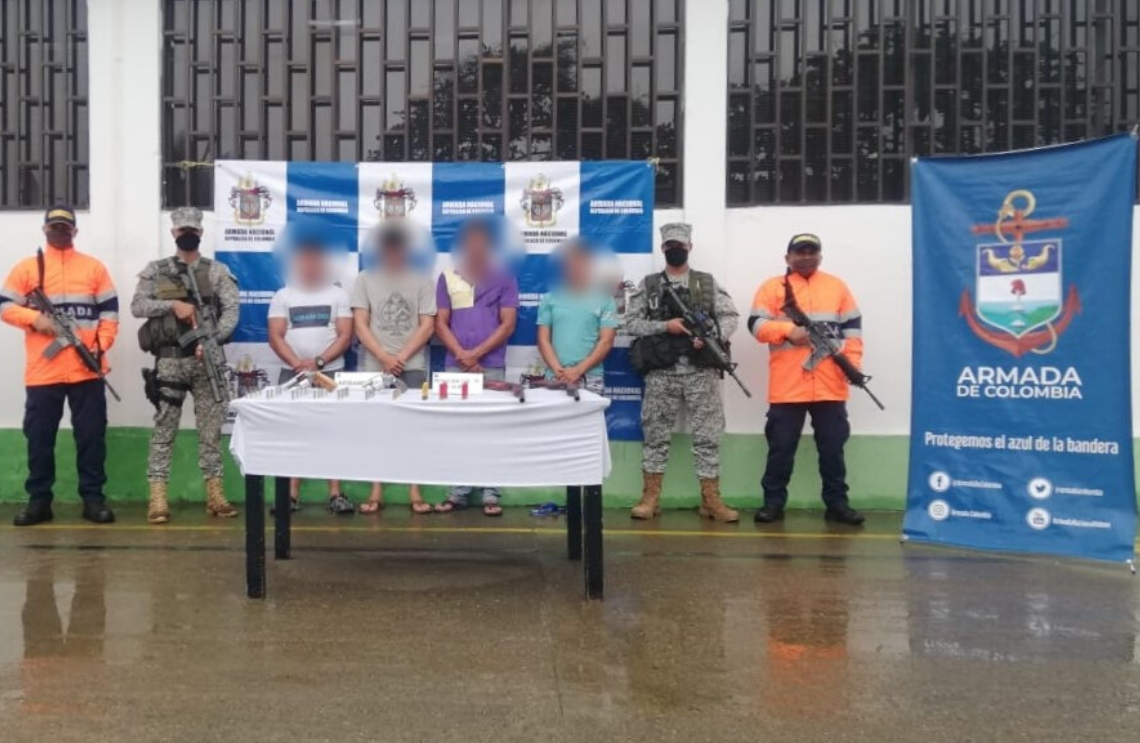 In a joint operation conducted by the Colombian Navy and the National Army, the capture of four individuals for the crime of illegal carrying of firearms over the León river, in the municipality of Turbo, Antioquia. According to intelligence information, the individuals would belong to the Organized Armed Group (GAO) Clan del Golfo.
This fluvial operation was carried out by troops of the Marine Infantry River Battalion No.16 and the Jungle Battalion No.54 attached to the Joint Task Force Titan, when military detected the presence of the four suspected individuals, who were hiding in an abandoned wooden structure on the riverbank.
The members of the Military Forces upon carrying out the inspection found that the individuals had in their possession two 38 mm caliber revolvers, 28 38 mm caliber cartridges and 2 16 mm shotguns with cartridges of the same caliber, without the corresponding permissions; so they were captured.
The individuals apparently would be part of the "Pablo José Montalvo Cuitiva" substructure, belonging to the Clan del Golfo, which commits crimes in several municipalities in the Urabá region in the department of Antioquia and Chocó sub region.
The individuals, along with the war material, were put into custody of the Criminal Investigation  Group - GROIC- and must face charges for the crime of carrying, trafficking and manufacturing firearms or ammunition.
Source: Press - Colombian Navy