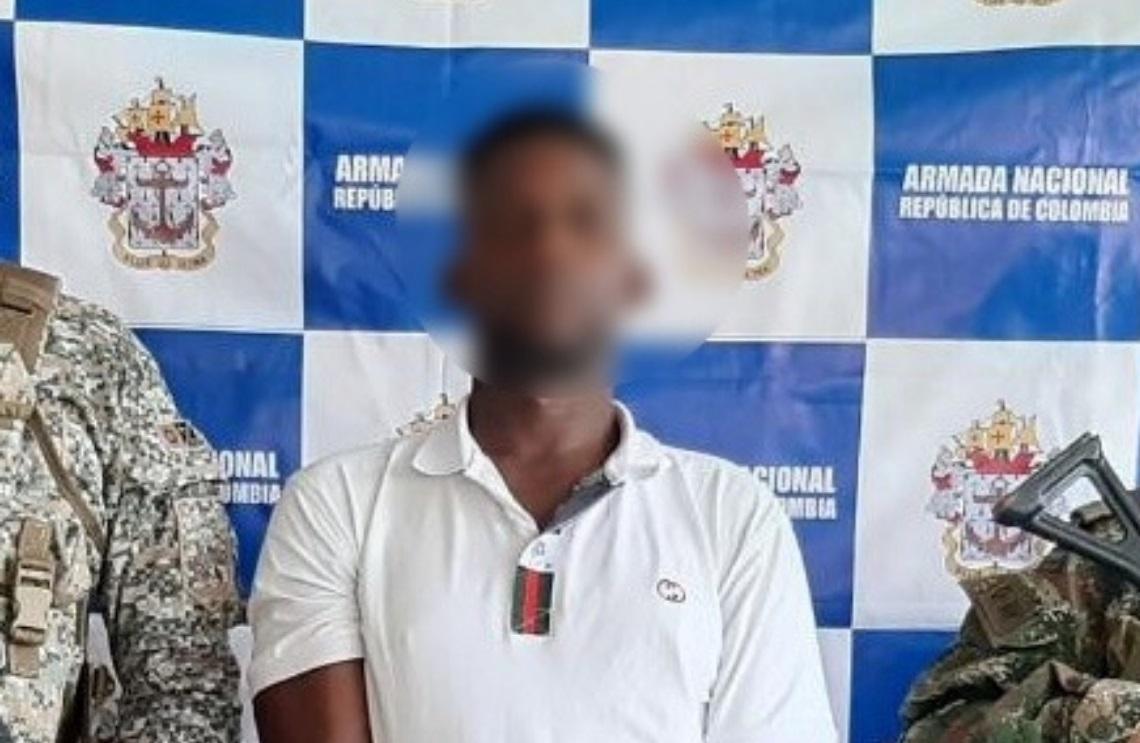 In a joint operation conducted by the Colombian Navy and the National Army, a person accused of multiple crimes was captured in the municipality of Domingodó, in the department of Chocó. According to valuable information by intelligence agents, the man would be part of the Organized Armed Group – GAO, Clan del Golfo.
This fluvial operation of focused operation was carried out in the area of ​​the Atrato river by Troops of the navy Infantry River Battalion No.16 and the Jungle Battalion No.54 attached to the Joint Task Force Titan, who, in operations, captured the individual at a checkpoint in which judicial records were verified.
The military, when verifying the identification, noticed that on this individual there was a current judicial warrant issued by the Municipal First Criminal Court of Quibdó - Choco, for the crimes of conspiracy to commit aggravated crimes, bearing, traffic and manufacture of firearms of the exclusive use of the Military Forces and forced displacement.
This individual apparently would be part of the Pablo José Montalvo Cuitiva substructure of the GAO Clan del Golfo, which commits crimes in several municipalities in the Urabá sub-region of in the department of Antioquia and in the department of Chocó.
The man was put into custody of officials of the Prosecutor General of the Nation of Quibdó, Chocó.
Source: Colombian Navy press