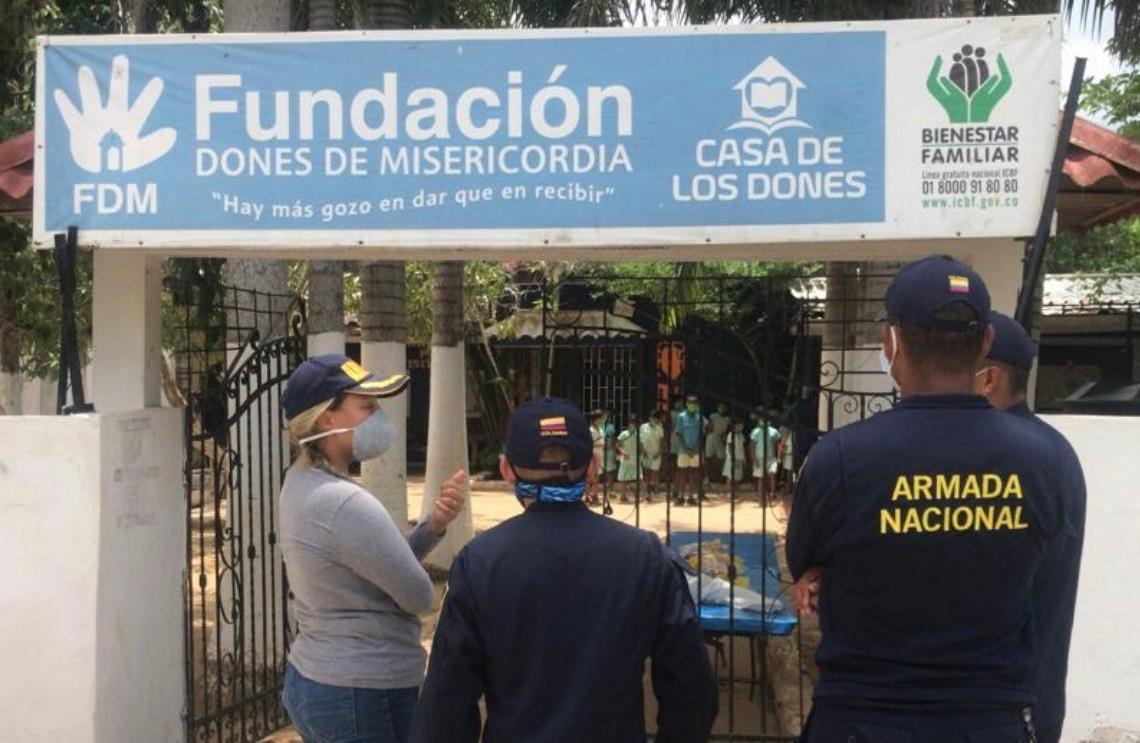 The beneficiaries include boys, girls, adolescents and older adults.
Members of the Colombian Navy and of the Social Management Office of the Cartagena District arrived with the # CorazónAzuLado in the municipality of Turbaco, in the department of Bolívar, to benefit boys, girls, adolescents and homeless senior citizens of the Dones de Misericordia Foundation with the distribution of dozens of humanitarian aid kits donated by the company Friko.
These humanitarian aid managed by Professional Officers of the Antioquia Naval Reserve seek to contribute to the supply and comprehensive protection of these young people protected by this non-profit organization, founded in 2005 in the Heroica city, in order to work for the comprehensive restoration of children, adolescents and older adults, while generating entrepreneurship programs for families in extreme poverty.
The Social Manager of the District María Angélica Klee, who attended this humanitarian activity, highlighted that this effort is part of the coordinated work that the Mayor of Cartagena has been carrying out with the Naval Institution and different state agencies in Bolívar, to lead the Unified operation of the State to the most vulnerable and hit inhabitants of Cartagena during the Mandatory Preventive Isolation due to COVID-19.
#QuedateEnCasa # CorazónAzuLado #EstaEnTusManos.
Source: press - Colombian Navy