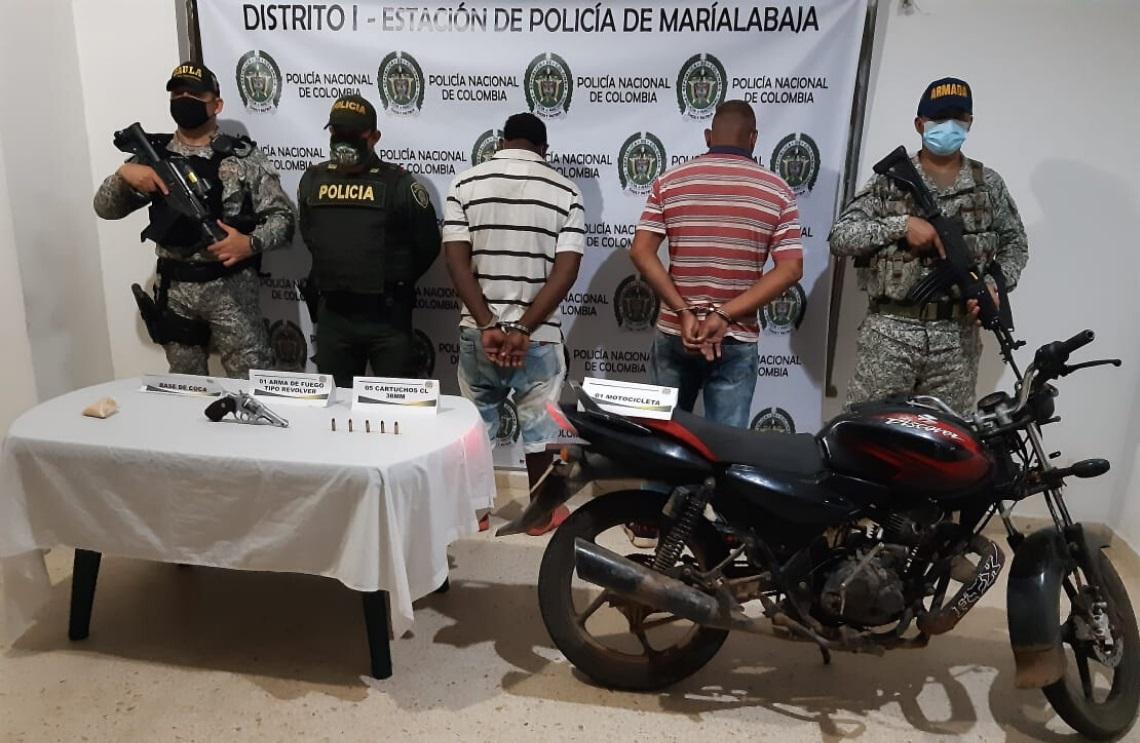 In a coordinated operation conducted by the Colombian Navy and the National Police, in response to early warning No. 004 of 2019, the capture of two alleged members of the Heroes of the Caribbean substructure of the Organized Armed Group, GAO, Clan del Golfo, in the Ñanguma sector, in ​​the municipality of María la Baja, in Bolívar.
The military operation that was carried out, thanks to information provided by the Civic Participation Network, led the troops of the Bolivar Military Gaula (Anti-Extortion and Anti-Kidnapping Group) Battalion No. 13, and units of the National Police, in development of operations, to capture these two individuals at a checkpoint.
The members of the Security forces stopped the individuals who traveled on a motorcycle and found that they had in their possession a 38 mm revolver, five cartridges of the same caliber, three cell phones, 0.1 kilogram of coca base and 246,000 pesos in cash.
Those captured, along with the vehicle and the material found, were put into custody of the judicial authorities, who ordered detention in prison for the crimes of manufacturing, trafficking and carrying firearms and trafficking, manufacturing or carrying narcotic drugs.
Source: press - Colombian Navy