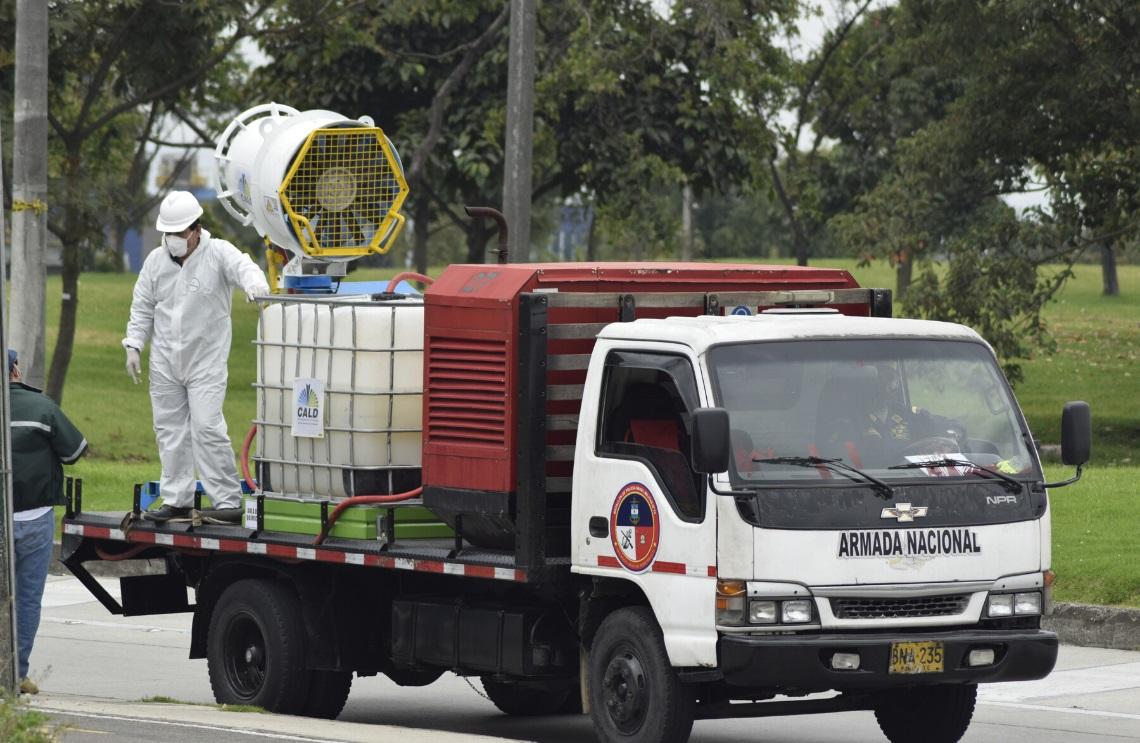 Colombian Navy and the Santa Alianza Foundation support the cleaning and disinfection of spaces in Bogota
Within the framework of the operation plan for the prevention and containment of Covid-19, the Colombian Navy, joining efforts with the Santa Alianza Foundation and the CALD company SAS, found an excellent alternative for the control of the Coronavirus in public spaces in Bogotá.
This is how they decided to implement the cleaning and disinfection of some of the most vulnerable neighborhoods of the country's capital, through the use of a disinfectant spraying system that is currently being used with great success by Chile, Spain, Italy and Russia.
This state-of-the-art technology in the control of the virus at an international level, uses hypochlorite in solutions from 0.1% to 0.5%, effective for the destruction of the viral molecule, and when sprayed covers a greater area of ​​disinfection by unit of time. It saves water compared to detergent washing processes, covers a larger portion of territory and supports sequential cleaning strategies in areas of high risk of contagion.
The union of the Naval Institution, the CALD company SAS and the Santa Alianza Foundation, will lead this modern system to travel the streets of Bogotá and Corferias, free of charge for 30 days, helping to prevent and contain the spread of Covid-19.
#QuedateEnCasa #EstaEnTusManos # CorazónAzuLado
Source: press - Colombian Navy