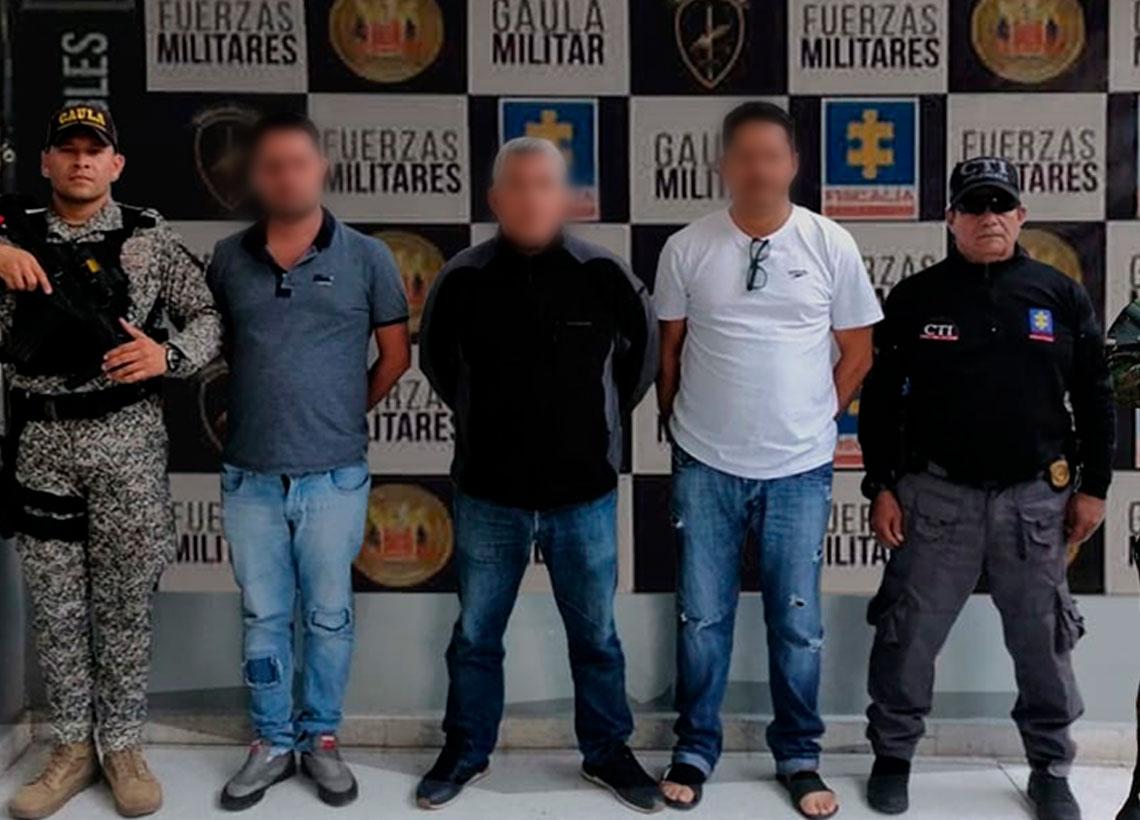 In a joint operation of the Colombian Navy, with the National Army and the Attorney General's Office, it was possible to dismantle a drug trafficking network; three of its ringleaders were captured.
The operation was carried out simultaneously in the municipalities of Tuluá, in Valle del Cauca; Zipaquirá, in Cundinamarca and Santa Marta, in Magdalena. The troops of the Bolivar Militay Gaula (Anti-Extortion and Anti-Kidnapping Group) of the Navy of Colombia, the National Army Gaula in the departments of Valle, Magdalena and Cundinamarca and units of the Technical Investigation Corps –CTI, made the captures.
The three individuals captured are the ringleaders of a network that created shipping companies as a facade, to market narcotics departing the ports of Santa Marta, Barranquilla and Cartagena to Central America and Europe. It is presumed that the money resulting from this illegal activity entered the financial structure of the Organized Armed Group (GAO) Clan del Golfo.
During 18 months of investigation by the Naval Intelligence, the Colombian Navy has managed to deal blows on this criminal structure, through the discovery, by the Caribbean Coast Guard Command, of four tons of cocaine hydrochloride, as well as the expropriation, by the Prosecutor's Office, of a warehouse that was used to collect narcotics; four members of the organization were captured.
The individuals were put into custody of the authorities for judicial process.
The Colombian Navy will continue to carry out operations that lead to dismantle criminal organizations that work in the service of drug trafficking in the Colombian Caribbean, while ratifying its commitment to ensure the security and stability of the Region.
Source: Caribbean Naval Force