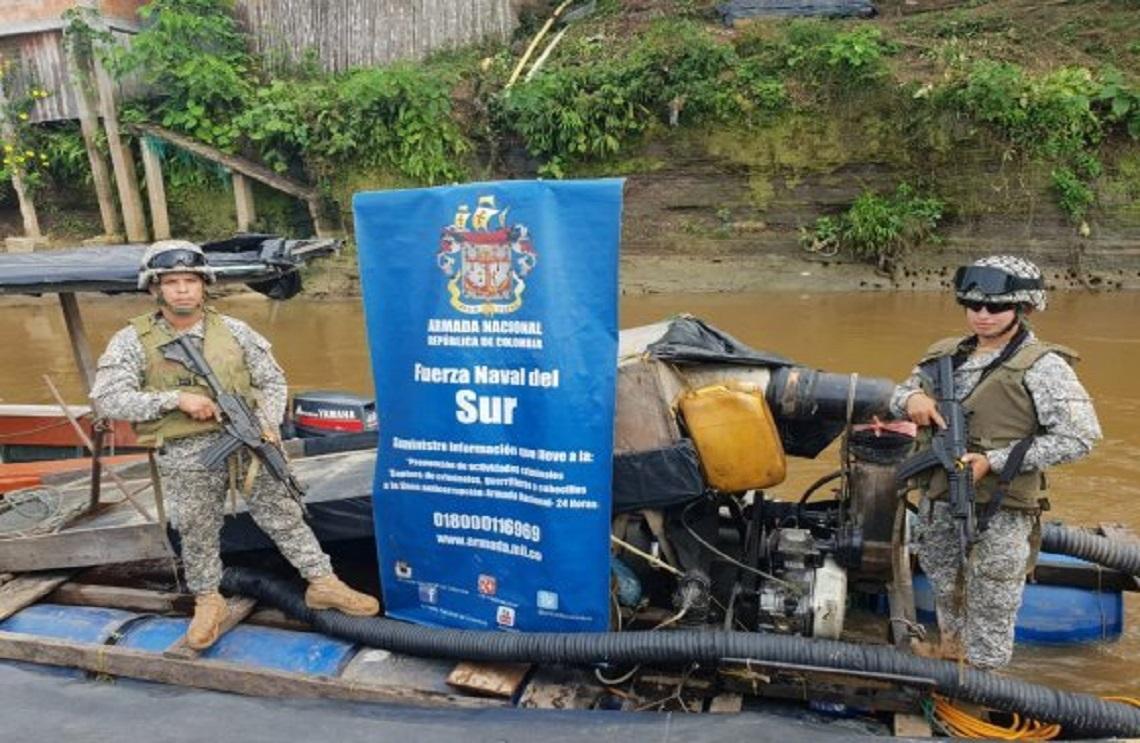 Units of the Colombian Navy in a joint operation of interception and river security, with the National Army and the Air Force, immobilized a floating structure that was being used as dredge for the exploitation of illegal mining, in the sector of El Refugio, municipality of Curillo, in Caquetá.
This operation was carried out by troops of the Naval Infantry River Battalion No.33, who found this rudimentary machine at a time when several persons were illegally engaged in activities of exploration and illegal exploitation of minerals; the troops immediately immobilized it.
The individuals who were operating the dredge, escaped when noticed the presence of units of the Colombian Navy. No captures occurred at the scene and the material found was put into custody of the authorities.
The execution of this type of illegal mining practices, in addition to being prohibited activities in accordance with the provisions of the law, causes serious environmental damage, modifying the volume of rivers and polluting them due to the indiscriminate use of mercury. With this finding, the troops hit the finances of criminal structures that profit from this illegal activity in this region of the country.
#ProtegemosElAzulDeLaBandera
Source: press-Navy of Colombia