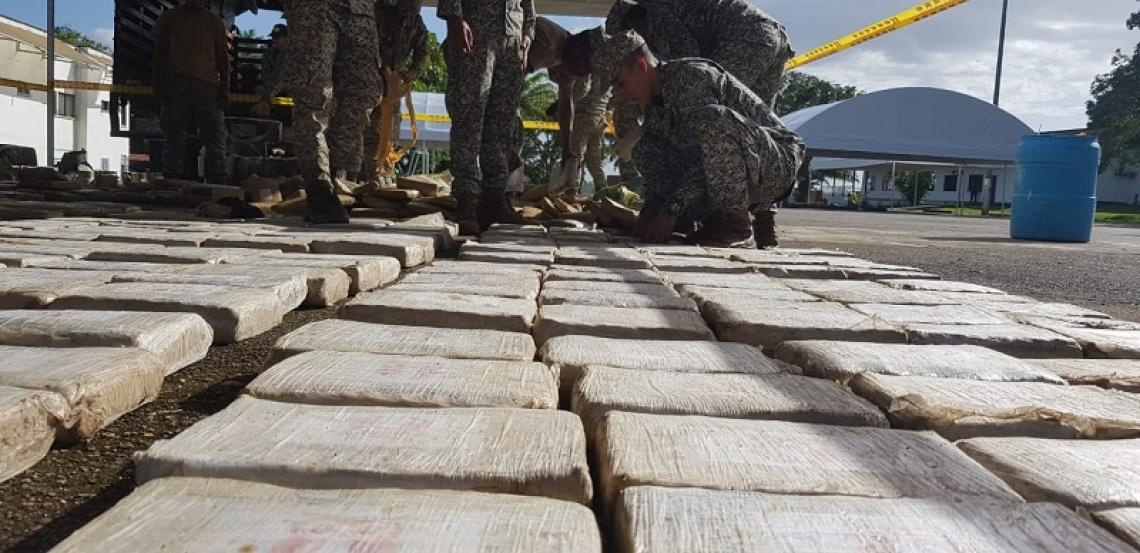 In a joint operation conducted by the Colombian Navy and the National Army, it was possible to find 768 kilograms of marijuana that were transported aboard a rudimentary boat, by the Putumayo River, in the area of ​​Salao Grande, municipality of Puerto Leguízamo, in the department of Putumayo.
Thanks to the intelligence work of the Navy and the Army, troops of the Infantry Battalion No. 30, intercepted a rudimentary ship, in which three individuals were mobilized, who when noticing the presence of the Units of the Colombian Navy, left the ship and started to flee to Peruvian territory.
During the inspection of the motor ship, 660 rectangular packages and 109 sealed food cans were found by troops, with labels of well-known brands that simulated being grains, but inside they contained a substance with similar characteristics to Marijuana; this finding shows the new strategies for the transport of narcotics traffic.
The material was taken to the facilities of the Naval Base ARC "Leguízamo", where the Judicial Police carried out the Piph Preliminary Identification Test, leaving positive resulted for 468 kilograms of "Cripy" marijuana, which was destined for the neighboring country of Brazil; in the illicit market, the price can exceed 4 billion Colombian pesos.
So far this year, the Naval Force of the South has found more than 4,800 kilograms of marijuana, thus damaging the funding sources of the structures of the Residual Organized Armed Groups, which commit crimes in the department of Putumayo.
Source: National Navy