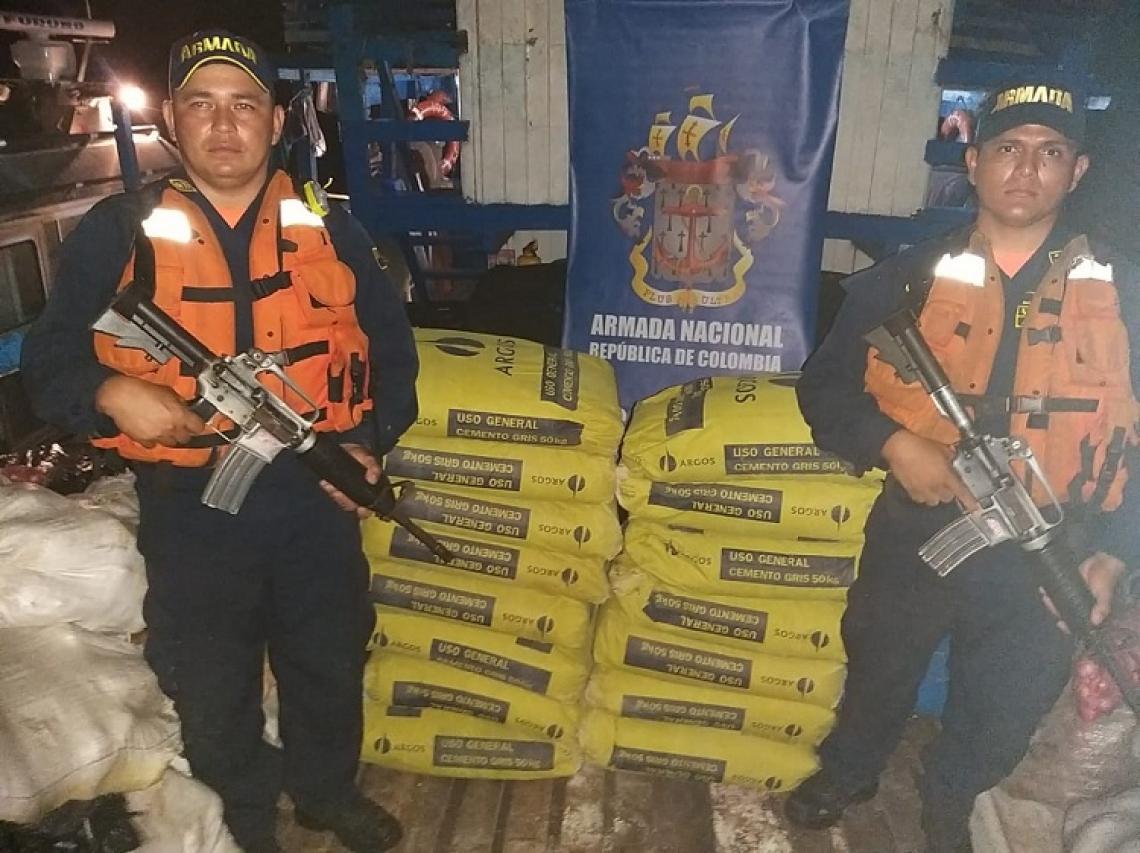 The successful maritime search and control operation led the Colombian Navy to find ten tons of cement, transported aboard a coastal ship, in the municipality of Acandí, in the department of Chocó.
The discovery took place when units of the Urabá Coastguard Station inspected the coastal ship 'El Tropezón', manned by eight individuals, which arrived at the municipality of Sapzurro, in Acandí, from the port of Cartagena, in the department of Bolívar.
During the review of the motor ship, troops found 200 bags of gray cement, weighing 50 kilograms each. At the time of the inspection, those responsible for transporting the material, did not present to the authorities, the corresponding certificates issued by the National Narcotics Directorate and complying regulations for the transportation and mobilization of the material, it is presumed these elements would be used in the manufacture of illicit substances.
The ten tons of cement, valued at around four million pesos, were put into custody of the Police Inspectorate of the municipality of Sapzurro. During the seizure procedure there were no captures and the boat was not immobilized.
Source: Navy of Colombia