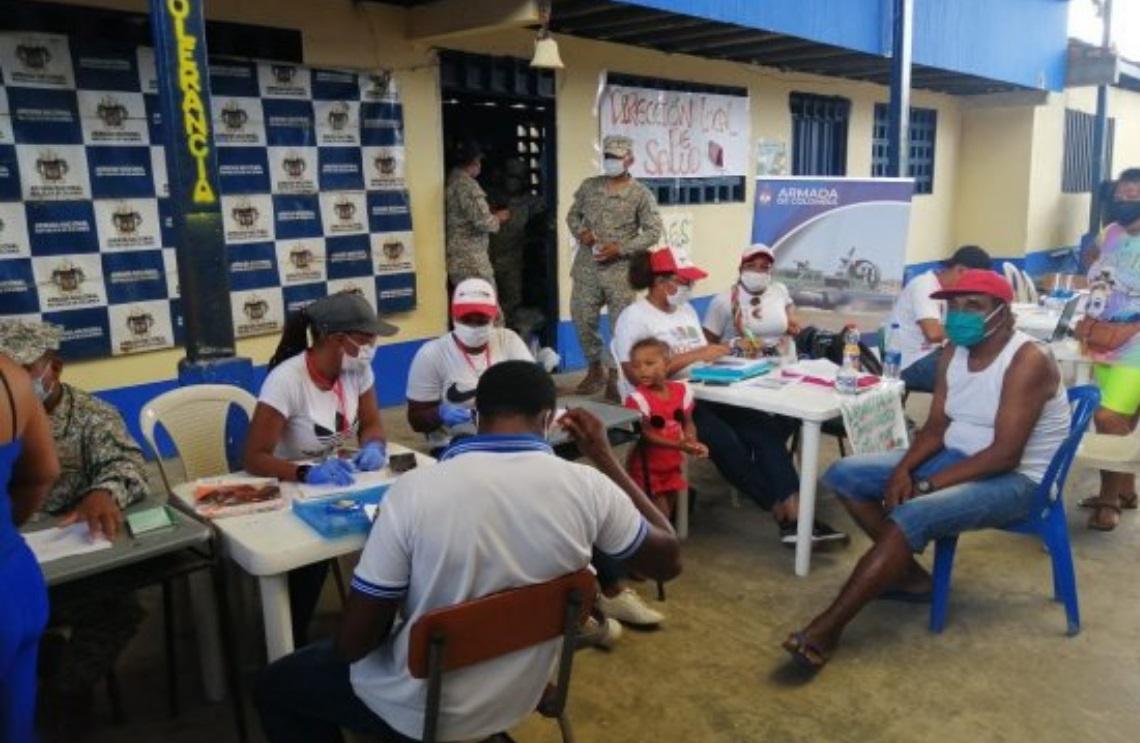 Nearly 2,300 people benefited during the health activity led by the Colombian Navy, in Playa Bazán, in the municipality of El Charco, Nariño, carried out in coordination with the Pacific Air Patrol, the Pacific naval reserve, the City Hall of El Charco and The Local Health Directorate.
Playa Bazán is a coastal community in rural areas of the South Pacific, where its inhabitants do not have the facilities to access health services, so the task force against drug trafficking No.72 and the Navy Brigade No.4 undertook the necessary coordination with the Pacific Naval Reserve, so that the inhabitants benefit from medical assistance, specialized services and humanitarian aid in the midst of the pandemic Covid-19.
During the Comprehensive Action activity, where all biosecurity protocols were complied, general medical services were provided and lectures and tests for the detection of cases of Covid-19, dentistry, cytology, vaccination, deworming, disease promotion and prevention programs, drug distribution and food safety, took place.
In the same way, the State services were provided to the inhabitants and they entered the Sisben, the care program of the family police and in elderly care program. At the end of the event, 1,288 humanitarian aid kits were distributed.
Source: press-Navy of Colombia