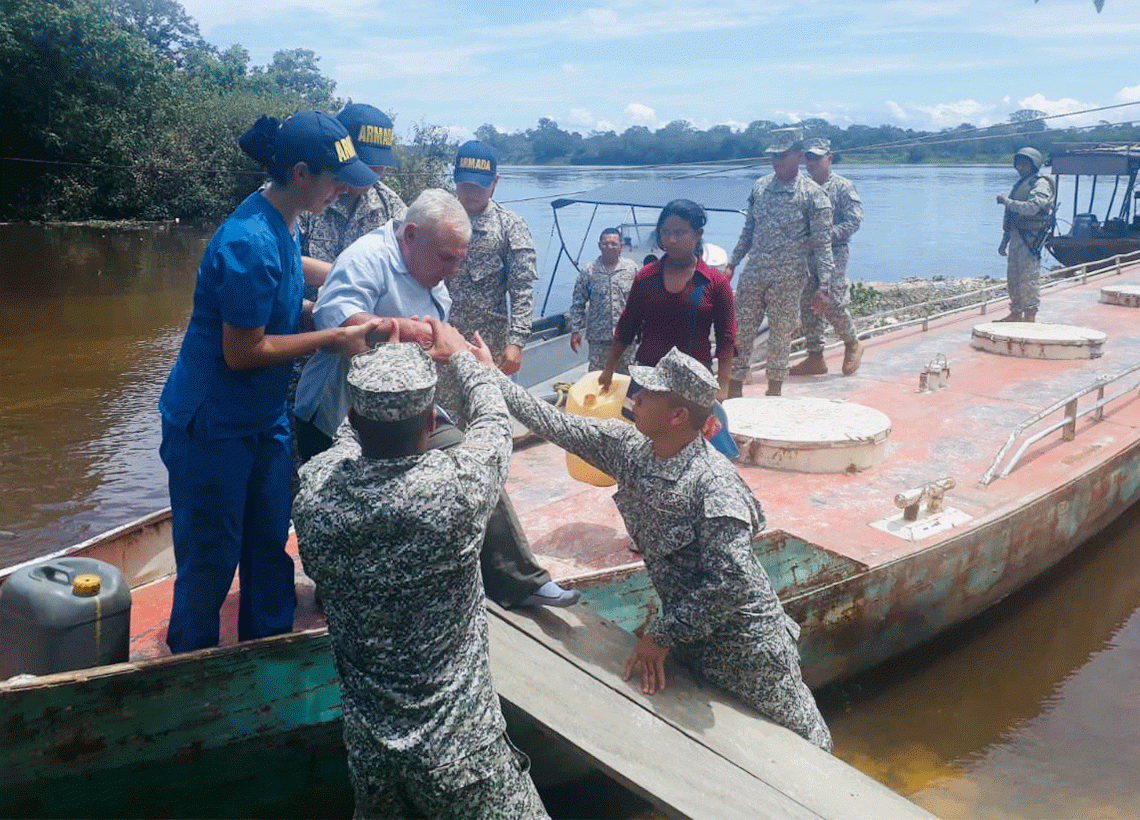 "Our ship sank and thanks to them we are alive," said one of the seven passengers of the boat, including two children under 3 and 7 years of age.
The rapid reaction of units of the Navy of Colombia, led to the rescue of seven members of a family of Venezuelan nationality, who had shipwrecked, when the boat in which they were traveling, by the Orinoco River suffered an overturn, on the sector of Amanavén, in the municipality of Cumaribo, in the department of Vichada.
After receiving the alert call of the community, units of the Marine Infantry Battalion No.50 launched a search and rescue operation, moving immediately to the place, where the troops found and rescued the seven people of the boat, type bongo, that minutes before would have shipwrecked.
Once aboard the units, the members of the family, were transported to the municipality of Inírida, where they were received by medical personnel of the Military Health Establishment of the Infantry River Battalion of Navy No.50, who verified their health status and provided first aid.
The rescued thanked the crew of the Colombian Navy for their help, expressing "Our ship sank and thanks to them we are alive".
Source: Naval Force of the East