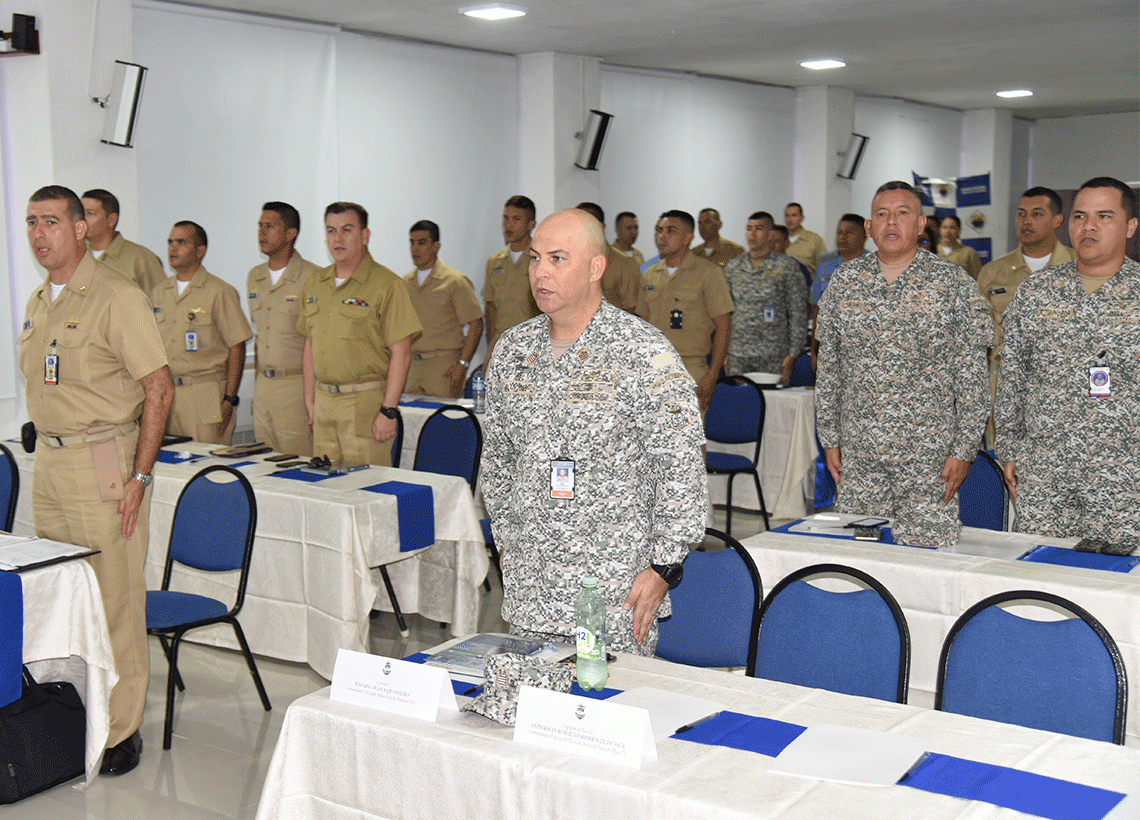 In the facilities of the Caribbean Naval Force, the First Operational Juridical Conference was held. The main objective is to strengthen the cohesion of the Colombian Navy with the Attorney General's Office and the National Police in the fight against drug trafficking.
60 members of the Navy of Colombia updated their knowledge about the legal and criminal processes that must be carried out in anti-drug operations in the Colombian territorial sea.
During the activity, topics such as synthetic drugs and juvenile offenders were discussed, thanks to the support of the Office of the Attorney General of the Nation and the Children and Adolescents Police.
The exchange of knowledge in this operation of the academic environment is of the utmost importance to strengthen the fight against drugs in the maritime areas by integrating inter-institutional and interagency efforts in the fight against drug trafficking.
Vice Admiral Andrés Vásquez Villegas, Commander of the Caribbean Naval Force thanked the Prosecutors for their valuable academic contribution, which will be reflected with highly qualified personnel fulfilling their mission in the Caribbean Sea and the rivers of the region.
Source: Caribbean Naval Force