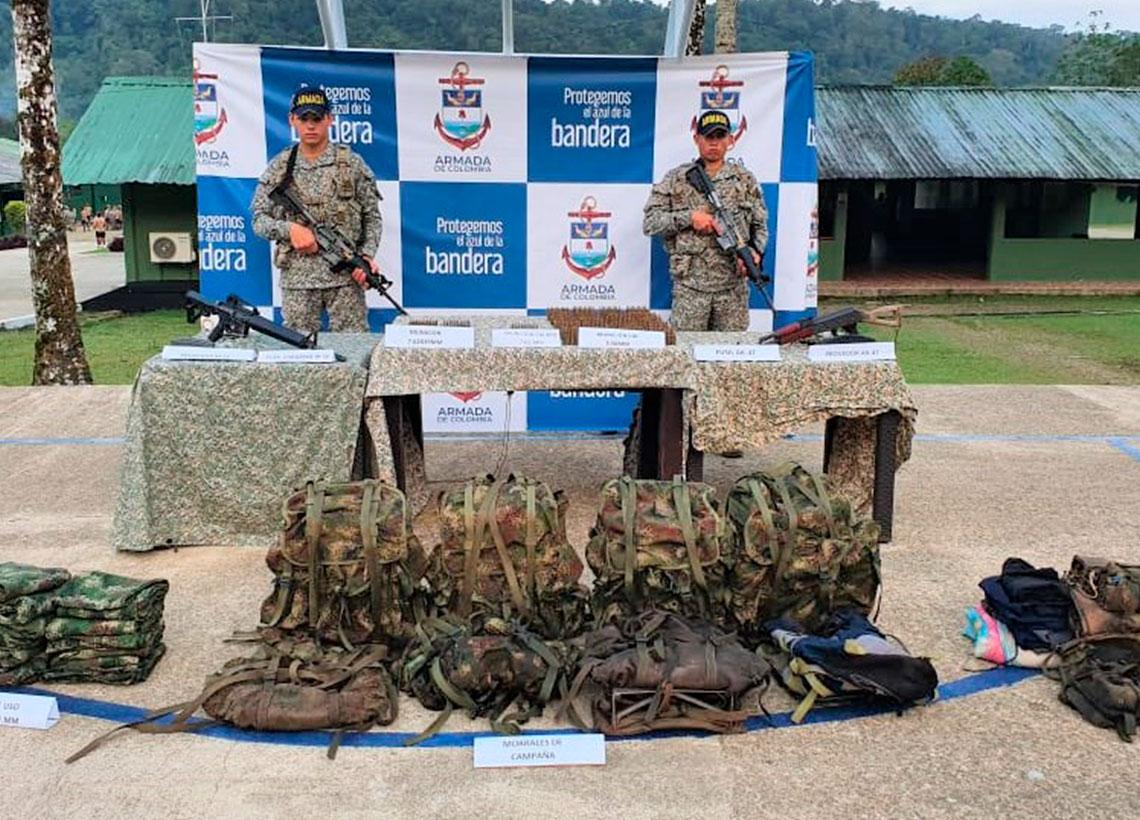 The Colombian Navy operation against the organized Armed Groups in the Colombian Pacific does not stop. In the recent hours, the Naval Force of the Pacific, engaged an armed combat with members of the Organized Armed Group (GAO) Clan del Golfo, in rural area of ​​the municipality of Bahía Solano, in the department of Chocó.
The events occurred in the sector known as Tebada, where troops of the Navy Infantry Battalion No.23, attached to the navy Infantry Brigade No.2 conducted search and territorial control operations. At that time about 15 individuals belonging to this Organized Armed Group, noticing the presence of the troops began an attack on the military.
Subsequently, they escaped, leaving behind war material and military accessories. During the site searches, the troops found two M-16 and AK-47 rifles, two magazines for long weapons, 169 cartridges of different calibers, communication equipment and military accessories and material for the exclusive use of the Military Forces, which were put into custody of the authorities for the judicial process.
The troops are still in the area carrying out operations to find these individuals belonging to the Clan del Golfo, who are accused of installing explosive devices that endanger the lives of the communities that inhabit the Colombian North Pacific region, recruiting minors into their ranks, and disputing drug trafficking routes which generates massive displacement.
Source: Pacific Naval Force